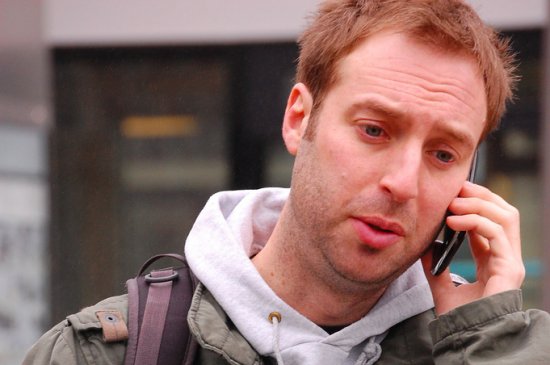 Getting non-stop calls from debt collectors? Hope for Wilmington consumers
Image Source: Flickr User Idleman
Dealing with debt collectors is never pleasant, even debt collectors that stay within the bounds of the law. But if you're a Wilmington resident that harassed by a debt collector, your quality of life can go down, and your stress can go way up. Once you get behind on debt, interest, and fees start piling up, and the balances owed grow and grow. Harassment can lead to a feeling that you'll never escape the endless cycle of harassment. Here's what you need to know.
What Is Creditor Harassment?
For Wilmington consumers getting calls from creditors or debt collectors, the form of harassment can vary. Under the Fair Debt Collection Practices Act (FDCPA), creditors can only contact you between 8 a.m. and 9 p.m. Collectors cannot make threats, use foul language, or tell you they can do things to you beyond the scope of the law or threaten consequences they cannot do or don't plan on pursuing.
Creditor or debt collector harassment can include:
Texting or emailing you repeatedly
Calling your home, work or cell repetitiously
Contacting you at work
Sending threatening or harassing letters
Telling others about your debt
Threatening to violate your privacy
Threatening jail or public humiliation
Debt Collectors Can Put Your Wilmington Job at Risk
No one wants others to know they're in debt and have fallen behind on payments. When you fill out a loan or credit card application, all of the data feeds debt collectors if you fall behind. Your contact phone numbers, work information, and emergency contact data gives debt collectors a lot of options to harass you. Constant contact at work can put your Wilmington job at risk, but you can stop it.
You must tell the debt collector that you can't get personal calls of this nature at work and, by law, they must stop calling. However, some debt collectors will harass Wilmington consumers outside of legal boundaries. If calls persist, you might have to report the debt collector to the Federal Trade Commission or Consumer Financial Protection Bureau (CFPB). However, it can be hard to remember your rights when a debt collector is abusing you.
Harassment Is Against Debt Collection Law
If you're being hounded non-stop by debt collectors calling at all hours, calling you repeatedly, cursing at you, making threats of prison, or other unreasonable tactics to scare you into paying, they're breaking the law. You can report the debt collector, by that often won't stop them. Contact and harassment will stop if you negotiate a pay off with the original creditor, pay the debt collector, or otherwise get rid of the debt. Wilmington residents do have options when it comes to debt.
Once the debt is paid off or discharged through some means such as bankruptcy, if the debt collector continues to call, they are far outside the bounds of the law. FDCPA infractions can cost the debt collector $1,000 per inappropriate contact, and the CFPB can shut down and fine harassers of Wilmington consumers. You don't have to live with debt collection harassment - even if you can't afford to pay the debt.
Bankruptcy Stops Debt Collectors Cold
If you choose to file Wilmington bankruptcy, as soon as your lawyer files your petition, debt collectors must stop contacting you or risk fines and other repercussions for breaking federal bankruptcy law. After you file North Carolina bankruptcy, if a debt collector calls, you simply tell them you filed bankruptcy and give them your attorney's name and number. Debt collectors, even the worst of them, don't want trouble from a lawyer and will cease.
If they don't, your bankruptcy lawyer can file a complaint and have them fined, and that money comes back to you because of the abuse and harassment. To find out more about the benefits of Wilmington bankruptcy, contact the Law Offices of John T. Orcutt. Call +1-919-646-2654 now for a free consultation at one of our locations in Raleigh, Durham, Fayetteville, Wilson, Greensboro, Garner or Wilmington.