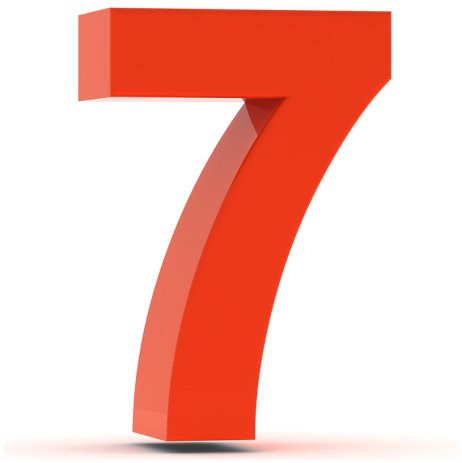 Are you eligible for Chapter 7 bankruptcy?
Not every debt dilemma is a fit for bankruptcy and each type of personal bankruptcy – Chapter 7, 11 or 13 – is a fit for different debt circumstances. It's important to carefully consider what type of debt relief option will get you the best results, because once you file and receive a discharge in bankruptcy, there are stiff waiting periods before you can re-file. Chapter 7 is the most expansive of the three plans that will rid you of the most debt, but it's important to know that not everyone is eligible for a Chapter 7. So, the question is, are you?
Dealing with the Means Test
To determine eligibility for Chapter 7, the first step is the means test. The purpose of the means test is to ensure this type of bankruptcy is limited only to those in the direst of debt circumstances. If the test determines that you can afford the monthly payments to service debts under a Chapter 13, you may be forced into this type instead of a Chapter 7.
The means calculation test is in several parts. The first part takes a look at your income compared to average income in your state. If it's low enough, you'll pass the means test without any further steps. If your income is higher than the median, or quite substantial, that doesn't mean you can't use Chapter 7, but it means your disposable income will be scrutinized.
High Income Isn't Necessarily a Disqualifier
No matter how much income you earn, if your debts are so great that after you make monthly payments, you have $100 or less left over, you should qualify for Chapter 7. If you have $170 per month left over, Chapter 13 will likely be your only option. Between these two amounts is a question mark and will require closer examination.
In this gray area, there is a more complex calculation to determine if there is any possibility to make a significant dent in your debt. If your disposable income is lower than 25% of the total of your unsecured debts, you should pass the means test, income concerns aside. It's not easy to figure out for yourself whether or not you pass the means test, particularly if you earn a better than average income, so this is why expert legal advice is critical.
Benefits and Advantages of Chapter 7 Bankruptcy
Chapter 7 is best for those who have debts that are mostly unsecured (credit cards, medical bills, payday loans, etc) and that are pretty much broke after they pay their bills each month. Almost all of your debts can be discharged and the process is fairly quick so you can go from struggling to debt-free in very short order. Also of benefit is that, as soon as you file, creditors have to cease collections activity. If you've been hounded by collections agents, this can represent instant peace of mind.
To find out more about whether you qualify for Chapter 7, contact the law offices of John T Orcutt for a free consultation on your debts and how we can help.