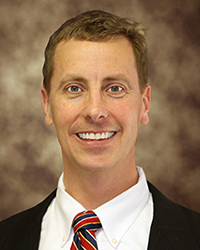 Ed Boltz, partner at the Law Offices of John T. Orcutt, has been representing clients in North Carolina and in developing policy and legislation on a nation level. Attorney Boltz is a leader in the discussion on how to help borrower being crushed by the $1.5 trillion in student loans in the United States. Moreover, Ed Boltz was among the first to force the Department of Education to allow borrowers in bankruptcy to continue to pay their student loans under Income Driven Repayment plans and was the drafter of the Buchanan Provisions, which are widely used by attorneys across the country.
Most recently, Ed Boltz testified before the United States House of Representatives Judiciary Committee as the Legislative Co-Chair for the National Association of Consumer Bankruptcy Attorneys (NACBA), urging that student loans once again be made dischargeable in bankruptcy. With a pending student loan bubble on the horizon, testimony from concerned bankrtuptcy attorneys hope to turn the tide with helping this generaton who are struggling with student loan debt. Mr. Boltz's testimonay on Capitol Hill can be seen below as the hearing was streamed live.
Ed Boltz Capitol Hill Student Loan Testimony:
To find out more about North Carolina bankruptcy relief, contact the Law Offices of John T. Orcutt for a free consultation. Call +1-919-646-2654 for an appointment in Raleigh, Greensboro, Fayetteville, Garner, Durham or Wilson.