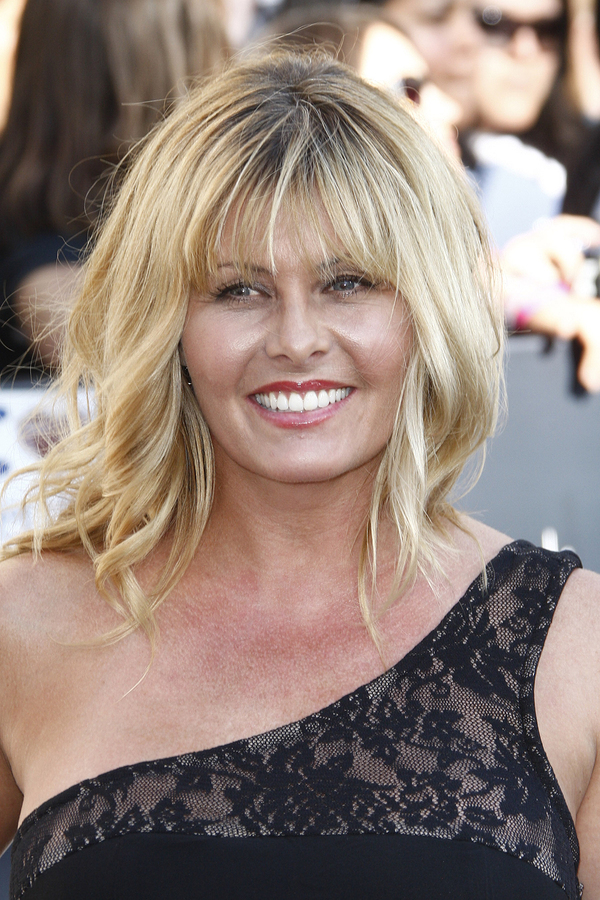 Nicole Eggert from Baywatch and Charles in Charge filed bankruptcy three times last year
Former Baywatch and Charles in Charge star Nicole Eggert has filed her third bankruptcy and fellow TV lifeguard alum Donna D'Errico also recently filed. Today we take a look at how these two beauties went from bounding down the beach alongside David Hasselhoff to being on the brink of losing it all. Eggert filed Chapter 13 to get some breathing room to pay her bills while D'Errico filed Chapter 7 to try and vanquish many of her debts to get a financial fresh start.
The lives celebrities lead are so remote from our own that we can't begin to fathom their problems (or even that they have them). Yet our money problems can be eerily similar - albeit on a different scale – to those the wealthy have and these two cases reinforce that debt dilemmas are universal and don't respect age, gender, geography or even celebrity. Let's see how these ladies got into money trouble and how they're hoping bankruptcy can help them resolve these issues.
Nicole Eggert
42 year old Eggert started in show business at just seven years old and had her first recurring role on TJ Hooker by 10 and was on 80s hit Who's the Boss? by 13. By 15, she was a smash on Charles in Charge alongside star Scott Baio. But her career peaked in her 20s when she starred as Summer Quinn on Baywatch.
Since then, she's been in a string of single episodes on various TV shows and made-for-TV movies. After a significant weight gain, she got a stint on Celebrity Fit Club in 2010 and then diving reality show Splash last year. It was also last year that she began filing a string of Chapter 13 bankruptcies. The first two of her bankruptcies were dismissed by the judge, but so far her third filing seems to be sticking as she's been on the repayment plan six months.
At the time of her Chapter 13 filing, Eggert has already filed one in April, 2013 only to see it dismissed a month later and a repeat filing in June that was dismissed in August. This most recent filing was in September, 2013. The bulk of her assets and liabilities seem to be tied to her home that has an $870,000 value and an $800,000 mortgage on it.
Lesson for all: With a current annual income of just $200,000, this house is just too much for her income although she seems desperate to save it. Based on a mortgage of this amount, Eggert's income is too low to afford it. We see this with many of our clients that have a home they truly can't afford but can't seem to emotionally let go of. But once free of this encumbrance, their lives are drastically less stressful as their finances are less strict.
Donna D' Errico
Unlike Baywatch counterpart Eggert, Donna D' Errico came late to show business. She was an exotic dancer and Playboy model in her 20s and then landed her Baywatch role when she was 28. By 30, she was married to rock musician Nikkie Sixx of Mötley Crüe fame. After her marriage, she worked only sporadically and spent the bulk of her time parenting her two children.
D' Errico's financial straits are much worse than Eggert's – she owes more than double what she has in assets and stated in her Chapter 7 filing that she only has $20 in her bank account. She's raking in about $95,000 per year solely from support from ex-husband Sixx and has assets of $414,000, but she owes debts of more than $945,000.
The bulk of her debt (more than $600k) is owed to attorneys that handled her divorce and custody battle with rocker ex Sixx. She also had about $20,000 in credit card debt. The lawyer's fees, credit cards and other unsecured debts were discharged with her Chapter 7 filing. This should give her some peace of mind about being less underwater with debt (a not-so-subtle Baywatch reference).
Lesson for all: D' Errico is doing bankruptcy right. She has a mountain of unsecured debts eligible for write-off in Chapter 7 and no real income to sustain herself. With only alimony and child support coming in and her kids only getting older, clearing out her debts now will help once her support diminishes. In a similar situation – lots of debt and little income – any consumer should consider Chapter 7 over Chapter 13 and this is what Eggert should have also opted for.
If you've got a mountain of debt (whether you're a former celebrity, aspiring lifeguard or ex-wife of a rock legend), bankruptcy can help you get back on track and out of debt for good. To find out if it's a viable solution for you, contact the law offices of John T Orcutt for a free consultation at one of our convenient locations.