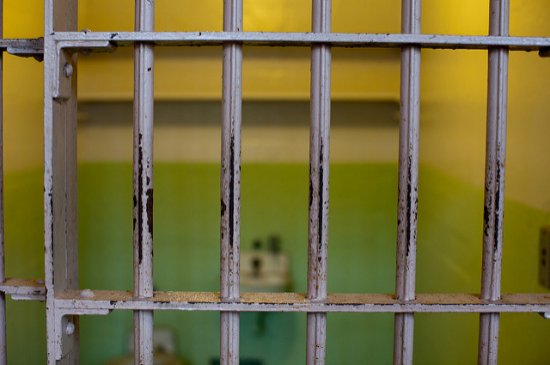 Greensboro tax preparer jailed
Image Source: Flickr User Dave Nakayama
The U.S. tax code is nearly 75,000 pages long and that means more words than you can easily comprehend. If you don't own a home, have no itemized deductions, no dependents, and can file a 1040-EZ, you might be able to prepare your Greensboro taxes on your own. But for many consumers, federal income taxes are too complex to tackle on their own. This leaves you with the choice of relying on software or hiring a tax preparer. If you make a bad choice, it can cost you. Here's a look at why you need to be careful when choosing someone to trust with your taxes.
Greensboro Tax Preparer Jailed For Fraud
Henti Lucian Baird, a Greensboro, North Carolina tax preparer was recently sentenced to nearly four years in prison for tax evasion. Up until 2014, Baird ran HL Baird's Tax Consultants in Greensboro after a 12-year career with the IRS working as a revenue officer. Baird used his deep knowledge of the 75,000 pages of tax code falsely to avoid paying his own taxes since 1998. Baird was convicted of creating fake bank accounts in his childrens' names to hide profits from his tax consultancy.
Even after he was caught by the IRS, Baird used his experience as a former revenue officer to avoid collection efforts from the IRS. Baird hid the bank accounts then emptied them once he found out the IRS had discovered the secret bank accounts. According to the case against him by the IRS, Baird lived in a large home in Greensboro, drove a BMW, and paid for a Florida time share while refusing to pay his assessed taxes. He also tried to use offer in compromise and other IRS tools to avoid his obligations.
Misleading Claims Led to Trouble
Even worse, Baird also misled his tax clients. In 2009, the IRS stripped Henti Baird's Enrolled Agent status, which is a plus in marketing a tax consultancy to potential clients. Despite the revocation, Baird was accused of sending more than 120 power of attorney forms on behalf of Greensboro clients to the IRS, fraudulently claiming Enrolled Agent status.
In his advertisements, Baird said he specialized in problems with the IRS and dealing with late returns and other collections issues. In October 2016, Baird pleaded guilty to a number of charges and was sentenced to 43 months in jail plus another year of supervised release after the time he must serve. On top of the prison sentence, Baird was ordered to pay a staggering fine of $573k in restitution to the IRS.
How Do You Choose a Tax Preparer?
According to Nerd Wallet, about a third of consumers hire a tax preparer to process their federal tax returns. However, the same survey revealed that 80% of people don't check the credentials of the tax preparer they hire and 75% didn't ask if the preparer would represent them in the case of an audit. To protect yourself, you need to verify, before you hire a tax preparer and hand over critical personal information, the Greensboro preparer's qualifications.
Here are some things to consider:
Check credentials – Verify that the preparer has a PTIN (preparer tax identification number) issued by the IRS. Also, it's preferable that your preparer is a CPA in good standing with the state of North Carolina and/or is an Enrolled Agent with the IRS in good standing.
Confirm audit representation – In case of an audit, you want your tax preparer at your side. Unless your preparer is an attorney, CPA or Enrolled Agent with a PTIN can represent you at an audit. If your preparer is none of these but has completed a specific IRS course, they might be able to represent you.
Check for professional affiliations – Verify that your Greensboro tax preparer belongs to select organizations and is in good standing. Examples include the National Association of Enrolled Agents and Tax Professionals, AICPA, or the American Academy of Attorney CPAs.
If you've fallen behind on income taxes, Greensboro bankruptcy might be able to help you deal with this debt. To find out more about the benefits of bankruptcy when it comes to tax and other debts, contact the Law Offices of John T. Orcutt. Call +1-919-646-2654 now to schedule a free Greensboro bankruptcy consultation at one of our locations in Raleigh, Durham, Fayetteville, Wilson, Greensboro, Garner or Wilmington.