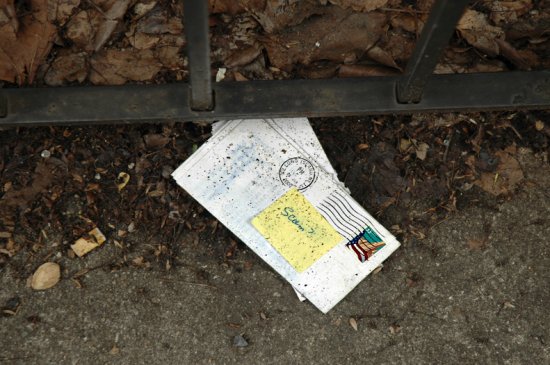 Beware debt scam calls and letters
Image source: Flickr User Jon Feinstein
Being in debt is enough of a hassle, but being scammed while you're in debt can turn a bad situation into a downright disaster. Unfortunately, many scammers specifically prey on those struggling with their debts because they see them as an easy mark. You may be so accustomed to debt collection calls that you just assume that when you get a call that it's legitimate.
Even legitimate debt collection firms will sometimes skirt the law (or break it) by threatening you, calling at all hours, telling others that answer the phone that they are calling from a debt collection firm and other tactics intended to harass you into paying whatever bill they're collecting. But when you get threatened and harassed from fraudsters employing these tactics to steal from you, it can be so much worse because any money you give them is gone and that was cash you could have used to pay bills.
Here are some signs you may be dealing with a debt collection scam:
#1 Cash advance or payday loan scams
North Carolina doesn't allow payday loans but some lenders still try to issue loans online. Aside from this scam that's a problem in and of itself, claiming to be collecting for a cash advance, title or payday loan is a common fraud. Since you know that you didn't take one out since the state doesn't allow it, you're safe to ignore these calls. Don't bother trying to explain the law to them. These people are bad news. Don't engage. Just hang up. If they call back, tell them you're calling the police and hang up again. They will likely move on to an easier target if you push back hard and don't even talk to them.
#2 Lawsuit or arrest prevention scams
You may get a call saying if you don't send money today, you will be taken to court – they may even threaten to have you arrested. First, you can't be arrested over failure to pay a bill. Second, lawsuits and judgments can be dealt with through bankruptcy. Likely, though, this is just a high pressure scam tactic to get you to clean out your bank account and send cash to thieves. Ask for the court case, case number, attorney name and venue they'll be filing in. Don't offer any information about what county or city you live in. They will likely respond to your questions with anger and will leave you alone.
#3 Fake "official" letters from lawyers or courts
Thanks to cheap, high quality printers and Photoshop, it's easy for a scammer to create an impressive and official looking letterhead to send you a bogus debt collection letter. These may purport to be from a law firm or even from a court with a seal and signed by a judge. They may even have your social security number. The letter may look official, but they'll ask you to send money and to pay it through a Moneygram, rechargeable debit card or instant wire, which is something that a court or law firm would not ask for. Research the "law firm" or court online and call to verify the debt. Don't use the number provided on the letter – that will be to the scammers themselves who will press you to pay.
If you're already struggling financially, it's critically important that you don't allow scammers to take advantage. Treat every phone call and letter with skepticism, especially those that are employing clearly shady debt collection tactics. And, if your debts are simply too much for you to pay, contact the law offices of John T Orcutt to find out if bankruptcy is a viable solution to get rid of your debts, put an end to collections calls and letters and get you back on the road to a stable financial future.