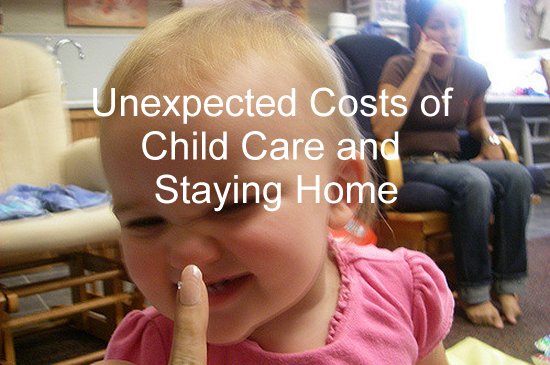 New study discusses impact of child care costs
Image Source: Flickr CC User Rubyran
Greensboro, North Carolina families may find themselves nodding their heads in recognition at the results of a new study by the Center for American Progress. This study discusses the impact of the American child care system (and its high price tag) on those who participate in it – as well as looking at the stunningly high cost for those who choose to avoid the system by opting to be stay-at-home parents. Here's a look at what the research means for NC families.
The Failing American Child Care System
The Center for American Progress found significant failures in the existing child care system, failures that are already impacting Greensboro, NC families. Their study found that 65% of all children, on average, have both parents in the workforce. That means a majority of US parents are participating in the child care system in one manner or another.
The center found that having two children in child care can cost $18k annually. That's a big chunk of change. The cost sometimes causes desperate parents to turn to cheaper, unlicensed care that may not be beneficial to their kids – or could be downright dangerous. With grandparents working well beyond age 65 (the "historic" retirement age), they may not be around to pitch in either.
The study found that Greensboro, North Carolina families (and others in the state) may pay up to 59% of their wages to cover child care costs. What's worse is that the lower your wages, the higher the percentage of your earnings this sum represents.
The High Cost of Staying at Home with Your Kids
Some families choose to have one parent stay at home with the kids – at least until they reach school age – but this can be a much costlier alternative than paying for daycare when you factor in long-term impact. Why? Taking time out of your career sets you back professionally and lowers your future earning potential.
The Center for American Progress study examined the potential income loss for a professional who takes off five years to cover the period before their child enters school. The net loss of lifetime income, for either a man or a woman, is close to $2.5 million, or a net reduction of about 19-22%. That factors in loss of benefits, loss of retirement contributions, and lost wages.
When you crunch the numbers, it's easy to see how paying for child care could actually be cheaper. Consider this scenario: You're paying for one the higher tiers of daycare, at $18k per year for two children. If you take into account five years of paying that amount, plus another eight years of summer childcare until the child reaches age 13, that's a total of $114k in child care costs for two kids. That's far less of an impact than the projected loss of lifetime earning potential presented in the study.
Are Child Care Costs Crushing Your Budget?
Many Greensboro, North Carolina families find that child care costs can eat up a big chunk of their budget. This can make it hard to save and may cause you to rack up credit card debt because of your disproportionately high expenses. The good news is that child care costs aren't forever.
The bad news is that they can wreck your finances or leave you without emergency savings. If you face a sudden crisis such as unemployment or an illness that cuts income or increases expenses – or both – you may face financial disaster. If you're stuck with bills you can't afford to pay, you may need a debt intervention to get a clean slate.
To find out more about the benefits of North Carolina bankruptcy, come in for a free Greensboro bankruptcy consultation today at the Law Offices of John T. Orcutt. Call +1-919-646-2654 today for a free consultation at one of our convenient locations in Raleigh, Durham, Fayetteville, Wilson, Greensboro, Garner or Wilmington.
Resources: