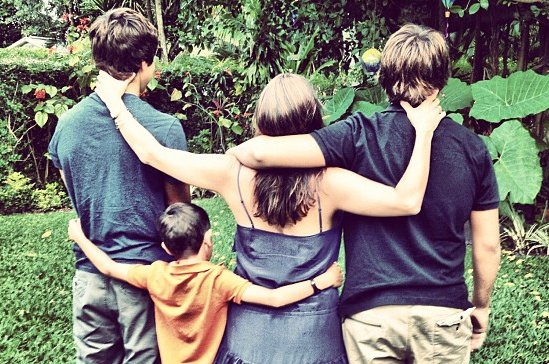 Can't afford child support? Here's what bankruptcy can do.
Image Source: Flickr User Ines Hegedus-Garcia
Are you struggling with debt and finding it hard to pay your alimony or child support? If so, you might wonder if North Carolina bankruptcy can help you with your financial problems. Both Chapter 7 and Chapter 13 bankruptcy can help consumers either get rid of debt or give them extra time to catch up on overdue obligations. Here's a look at how bankruptcy can impact alimony and child support obligations.
Chapter 13 Bankruptcy and Support Obligations
If you're behind on your child support or alimony payments, Chapter 13 bankruptcy will not lessen the amount you have pay under your existing court order. However, if you are delinquent, these amounts may be wrapped up in your Chapter 13 repayment plan which can give you more time to catch up on debt.
Falling behind on support obligations can have devastating consequences on your life. You could lose your driver's or professional license or be jailed for failure to pay. Your wages can be garnished and your income tax refunds seized. It's not pretty, and Chapter 13 may be your best choice.
Chapter 7 Bankruptcy and Support Obligations
Because Chapter 7 bankruptcy is intended to wipe out debt rather than pay it off, like with Chapter 13, it typically won't directly help with past due alimony and child support. If you have assets that are not protected by North Carolina bankruptcy exemption, those can be used to pay your debt.
Often, though, consumers with assets will have already used them to satisfy what they owe. While Chapter 7 won't wipe out alimony or child support obligations, it can help you unload other debt so you can better afford to pay the court-ordered payments.
Unloading Other Debt Can Help Your Budget
With Chapter 7 bankruptcy, you can unload credit cards, medical bills, and other unsecured debt, excluding student loans, alimony, and child support. Without these debts weighing down your budget, you could be in a much better position to meet your court-ordered obligations.
Chapter 13 helps you catch up on past dues for mortgage, auto, and court obligations, but you must also still pay your current monthly amounts. If you're struggling to make ends meet, Chapter 7 might be the better alternative to dig yourself out of debt fast.
How Can You Lower Alimony and Child Support Payments?
The bankruptcy court cannot change or lower past-due amounts on court-ordered support obligations; nor can they lower the monthly amounts you are required to pay. The court with jurisdiction over these payments is civil family court.
If you can't afford your payments because your income has dropped, you might be able to get the court to lower your obligations if you can substantiate your lack of ability to pay. Bankruptcy court is federal and has no jurisdiction over support obligations established in divorce or family court.
Seek the Advice of an Expert Attorney
When you're deep in debt you can't afford to service, bankruptcy might be a fit solution for you. But you won't know unless you discuss your debt circumstances with an experienced and reputable North Carolina bankruptcy attorney.
They will look at your debt, income, and obligations and advise you how Chapter 7 or Chapter 13 bankruptcy might benefit you. The attorney should also inform you if bankruptcy is not the best solution for your debt dilemma.
Reputable bankruptcy attorneys offer a free initial consultation in which you can discuss your situation and get advice. From there, you can make an informed decision about your financial situation. To find out more, contact the Law Offices of John T. Orcutt.
Call +1-919-646-2654 now for a free North Carolina bankruptcy consultation at one of our locations in Raleigh, Durham, Fayetteville, Wilson, Greensboro, Garner or Wilmington.