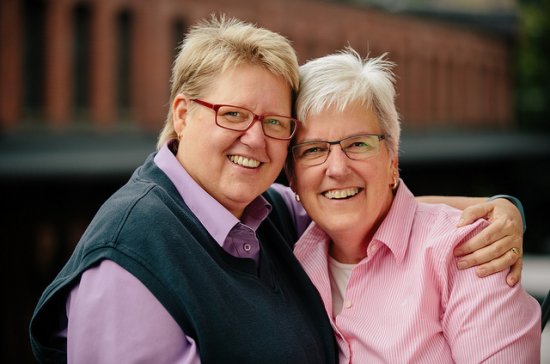 How does bankruptcy law affect same-sex couples?
Image source: Flickr user Alicia J Rose
Now that most states allow same-sex marriages, other legal issues are cropping up, including same-sex divorce and same-sex bankruptcy. In North Carolina, same-sex marriage has been allowed since October 2014, when a District Court struck down the ban in response to a lawsuit. Since then, thousands of same-sex couples have been married in NC and should face no barrier in using the state and federal court system just as heterosexual couples can – and this includes the bankruptcy courts. Here are some things you need to know.
Legal marriage is legal marriage in all states
Even if you live in a state where same-sex marriage isn't allowed, you can still use the bankruptcy court in your state to file insolvency if you are a same-sex married couple. The underlying premise is that you must have been married in a state where same-sex marriage was allowed. So, for instance, if you're married in North Carolina and then move to Georgia where gay marriage is currently not permitted, you can still file bankruptcy in Georgia. At this writing, 14 states still carry a ban on same-sex marriage.
Married same-sex couples can file individual or joint bankruptcy
If you're in a same-sex marriage, struggling with bills and considering bankruptcy, you'll have the same options that heterosexual married filers do. This means you can file individual or joint bankruptcy. If most of the bills and debt that are currently behind are in only one spouse's name, considering an individual filing can be a wise strategy. If all the debts are joint and all are delinquent, filing joint bankruptcy may be more practical to get you the best possible debt relief from Chapter 7 or 13.
Common law couples can still get bankruptcy relief
Common law marriage can exist for both same-sex and heterosexual couples. Essentially, it applies to couples that have lived in such a way and for so long together that they are, in all but name, married. Some states recognize common law marriages for legal and litigious purposes, but federal bankruptcy courts do not. However, that doesn't mean you can't still enjoy the legal protections afforded by federal insolvency law. The solution is for each spouse of the common law marriage to file individual bankruptcy.
To know your best options, consult a reputable bankruptcy expert
Whether you're in a same-sex or traditional marriage, in a common law marriage or just living together in a relationship where you share debt, bankruptcy law can help those that are considerably delinquent on debt and struggling. In cases where only one partner is the named party on most of the debt, an individual bankruptcy may be most prudent. But to get the best results, contact a reputable bankruptcy attorney in your state, go in and lay out all of your income, debt and assets to allow them to assess your circumstances and advise which course of action will best protect your financial future.
In North Carolina, call +1-919-646-2654 for a free consultation with one of the bankruptcy experts at the law offices of John T Orcutt. There's no obligation, you'll get the advice you need and we offer zero down bankruptcy options for those struggling in debt and worried they can't afford to file bankruptcy.