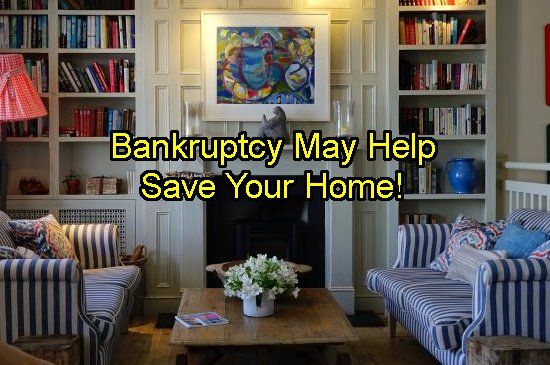 Struggling with your mortgage? Bankruptcy may help.
Image Soure: StockSnap.io
Are you behind on your mortgage payments and struggling with other bills as well? Your mortgage lender might work with you to modify your mortgage, or you might be able to obtain a Federal HARP or HAMP modification. No matter which type of modification you choose, there are options you can consider in conjunction with bankruptcy to help set your finances right. Here is a look at your options.
Mortgage Modification Could Prevent Bankruptcy
Mortage modifications can lower your interest rate and monthly payments or tack missed payments onto the end of the loan. In some cases, choosing this path can significantly alter your finances for the better. However, it can be challenging and time consuming to get a mortgage modification, which can allow delinquent balances to worsen. But if you can get a modification, this might be enough to solve your issues and eliminate the need for bankruptcy.
Chapter 13 Bankruptcy Can Help With Mortgage Delinquency
If you're behind on your mortgage payments and cannot get a mortgage modification through your lender or another program, Chapter 13 bankruptcy might be a better solution. Chapter 13 repayment plans allow a three to five-year period to catch up on past due balances. This can be a challenge because you have to make the current monthly payment plus an additional payment that goes towards the past-due balance.
If you're struggling to make your mortgage payments, it may be difficult to pay your current mortgage payment and a catch-up amount. Chapter 13 is for those who can afford to get caught up and just need a mechanism to help facilitate their financial recovery. In this case, Chapter 13 bankruptcy may be a good solution. If you're already in Chapter 13, you can still apply for a modification during your bankruptcy, but it will require approval by the court.
Chapter 7 Bankruptcy And Mortgage Modification
If a mortgage modification is not enough to cure your debt issues, you should be able to file Chapter 7 bankruptcy (assuming you qualify for Chapter 7 via the Means Test by being below the state median income) without a problem. So long as the modification is permanent, the bankruptcy filing after the modification is a done deal, and you should be in good shape to take advantage of the benefits of both.
The problem with Chapter 7 bankruptcy and mortgage arrears comes when you can't get a mortgage modification and go into bankruptcy with a delinquency. In this case, the lender will likely pursue a foreclosure unless they don't want to foreclose on your property, perhaps if it's in disrepair or in an area with a depressed market. But filing Chapter 7 can also stall a foreclosure that's about to happen and buy you a window of time to find a rental property and get moved.
Bankruptcy And Loan Modification Together May Be Best
For those who are in dire financial straits but want to keep their home, pairing a mortgage modification with bankruptcy might be the way to go. Chapter 7 is the more affordable of the two options because it offers faster and greater debt relief than Chapter 13. If you coordinate with your lender and bankruptcy attorney, you should be able to do both, depending on your financial circumstances and flexibility of your mortgage lender. In some cases, though, letting go of a house that's not a fit for your finances may be better.
Before you decide which route to take, consult a reputable North Carolina bankruptcy attorney for a free consultation on your mortgage and debt dilemma. They'll advise you on the best approach and let you know any timing concerns. Contact the Law Offices of John T. Orcutt today to discuss our debt and mortgage and discuss solutions. Call +1-919-646-2654 now for a free consultation at one of our convenient locations in Raleigh, Durham, Fayetteville, Wilson, Greensboro, Garner or Wilmington.