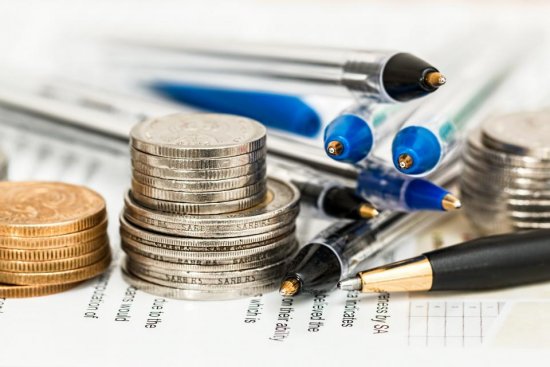 Struggling to make your Chapter 13 payments?
Image Source: StockSnap.io user Steve Buissinne.
Garner, North Carolina consumers know the economy is looking up in our state, but there are still pockets of unemployment. If you're struggling to stay afloat financially, Chapter 13 bankruptcy is an option to help you catch up on past-due balances. But what if your payments are too much to meet on your budget? Here are some tips for Garner bankruptcy filers on how to reduce payments.
Chapter 13 Repayments Are Meant To Be Tight
The simple truth is that most people struggle to make their Chapter 13 plan repayments because these plans are designed to take up all the income you don't need to pay bills and living expenses. It's not an easy path, and it lasts three to five years. Chapter 13 requires that you pay your current debt installments—such as your mortgage and auto loan—on secured debt plus a portion of your past due balance.
Chapter 13 may be a good fit for Garner consumers who had a short-term financial hiccup that threw them off track. If you're back to work and earning enough to pay your current payments but need to buy some time to catch up on missed payments, this might be a good plan. But understand that it's a serious commitment to stick to a strict budget for several years to resolve your debt dilemma. 
If you decide you need to request a reduction in payments, here are the questions to ask and the steps you need to take:
#1 Have Your Expenses Gone Up or Has Your Income Gone Down?
Answering this question may help you decide if you need to request a reduction in order to make payments more affordable. But be aware that the Chapter 13 trustee will examine your finances, and they might bump your payments up if they don't agree with your request. Garner consumers should consider carefully the reason for the reduction request and plan ahead for your financial future.
#2 Be prepared to Submit Proof of Income and Income Taxes
Garner, North Carolina bankruptcy filers must submit three months of pay stubs for you and your spouse, even if your spouse didn't file with you. If you're self-employed, you must submit profit and loss statements. All sources of income will be examined, and you must also submit income tax returns.
#3 New Bankruptcy Schedules Must Be Submitted
Your attorney will need to prepare schedules I and J—the income and expense sections of a bankruptcy petition—to submit to the trustee assigned to your case. If these do not show less income or greater expenses than when you first filed, you won't get a reduction.
#4 Explain Why You Need a Reduction 
You will need to explain, in writing, why you are requesting a reduction in your plan payments. It should not be a lengthy statement but a summary of how and why your financial circumstances have changed such that you can no longer afford your plan repayment.
#5 Ask Your Attorney to File a Motion to Modify Chapter 13 Plan
Once all the documentation is prepared, your attorney must file a Motion to Modify with the trustee and bankruptcy court. There will be a hearing, and the judge will consider the evidence and hear from your North Carolina bankruptcy attorney. After this hearing, the trustee will decide if the reduction is warranted.
In some cases, no matter how bad your finances have become, a Garner bankruptcy filer won't be able to get a reduction in payments. For instance, if your existing plan is structured so that unsecured creditors (credit card issuers and medical bill creditors) won't get any funds from your plan, then payments can't go any lower.
If you truly can't afford your Chapter 13 plan payments, it may be time to consider converting to a Chapter 7 bankruptcy which offers faster and greater debt relief than Chapter 13 bankruptcy. If you're struggling with your payments, be sure to contact your North Carolina bankruptcy attorney right away to discuss your options.
To find out more about the sweeping debt relief offered by North Carolina bankruptcy, contact the Law Offices of John T. Orcutt. Call +1-919-646-2654 now for a free Garner, North Carolina bankruptcy consultation at one of our locations in Raleigh, Durham, Fayetteville, Wilson, Greensboro, Garner or Wilmington.