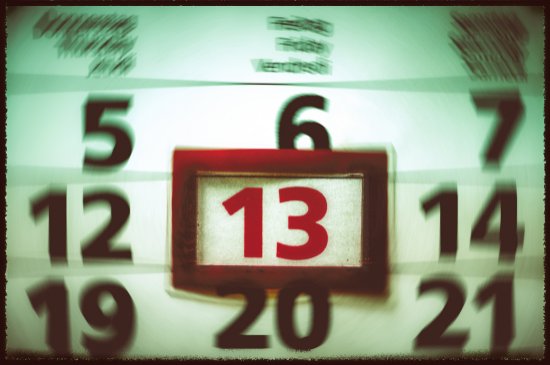 Chapter 13 barriers can be defeated
Image Source: Flickr User Dennis Skley
Chapter 13 bankruptcy can be a helpful way to deal with overwhelming debt. This bankruptcy chapter allows you time to catch up on past-due payments on secured debt such as your mortgage or auto loan. With Chapter 7 bankruptcy, late payments on secured debt can also be dealt with, but you either have to surrender the asset, refinance the debt, or work out another arrangement. Chapter 13 can also help make unsecured debt more manageable. Your repayment plan, which lasts three to five years, will deal with back balances and will also pay some towards unsecured debts like credit cards and medical bills. But at the end of your plan, the remaining unsecured balances should be discharged. If you're interested in Chapter 13, you should be aware that there are some circumstances that could block you from filing or gaining a discharge. Today we look at these barriers and how you can fix them before (or after) filing.
#1 Earnings too low
For Chapter 7, you must pass a Means Test to ensure you're not earning too much compared to your debt level to qualify for bankruptcy. With Chapter 13, there's typically no cap on your earnings to qualify, but you may earn too little to qualify. Why? Chapter 13 is known as a wage earner's plan for a reason. You must be able to make the current payments on your secured debt (mortgage and auto loan) plus make payments on a plan to pay back any delinquent balances. On top of this, you must be able to afford your living expenses. If you're unemployed or your wages have fallen, your plan may not be approved. The fix for this is to consider Chapter 7 instead or wait until you get a job or your income bounces back and then go to work on your delinquent debt.
#2 Income taxes not filed
Often when people get in financial trouble, they may also fall behind on filing taxes. Do know that even if you can't afford to pay your tax debt, it's still wise to file your tax returns even though you will have a balance owing. Why? There is a statute of limitations on collecting tax debt, but if you don't file your returns that clock won't start ticking. Plus, when you file Chapter 13, your Trustee will request the last several years of your tax returns as part of the documents for your bankruptcy. The good news is, if you filed your returns but owe taxes from years ago, your bankruptcy may wipe these out. The fix for this is to file your tax returns ASAP even if they're overdue. Talk to your North Carolina bankruptcy attorney if it's been years since you last filed to ask how many returns to file so your petition isn't rejected.
#3 Another bankruptcy too recently
There are exclusionary time periods that limit how often you can have a bankruptcy discharge – but there are no specific time limits between when you can file bankruptcy. The differential factor here is not the case filing but the issuance of a discharge of debts from the bankruptcy court. For instance, if you file Chapter 7 and get a discharge of debt, you must wait eight years from the discharge date before you can file another Chapter 7. With Chapter 13, if you complete your repayment plan and get a discharge, you cannot receive a second discharge in a case filed within two years of the first discharge. This is a bit trickier to figure out than a Chapter 7 since Chapter 13 repayment plans last several years. Also, if you get a Chapter 13 discharge, you usually can't get Chapter 7 relief within the next six years. If you filed Chapter 7 before and got a discharge, you can't receive a Chapter 13 discharge in a case filed within four years from the date of Chapter 7 filing. The fix here is to wait out the timing, but don't try to do the math yourself, talk to your NC bankruptcy attorney and give them the dates so they can properly advise you.
If you're unsure whether there are barriers to your filing a Chapter 13, your best move is to contact a reputable North Carolina bankruptcy attorney to discuss your financial circumstances, your options, and which bankruptcy chapter will best benefit you, or whether you are better served by an alternate plan outside of bankruptcy. Call +1-919-646-2654 for a free North Carolina bankruptcy consultation with the bankruptcy experts at the Law Offices of John T. Orcutt. We have offices in Raleigh, Durham, Fayetteville, Wilson, Greensboro, Garner or Wilmington for your convenience.