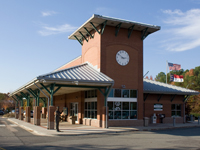 North Carolinians know: Cary is so very…special. This town in the heart of North Carolina's Research Triangle boasts one of the lowest crime rates in the nation, AAA bond ratings from Moody's, and an unemployment rate below the country's average. Heck, Cary is even Martha Stewart-approved: The domestic goddess collaborated with developer KB Homes to design and construct her own subdivision within the town between Durham and Raleigh.
And now it's home to the Law Offices of John T. Orcutt, as attorney Lee Roland helps clients just like you overcome financial troubles through the power of bankruptcy. From getting your small business back on track to battling bills through bankruptcy to stopping unscrupulous debt collectors, Lee is now ready to help you "Cary" your budgetary load better.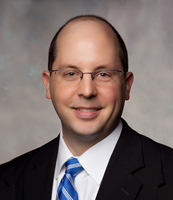 Lee Roland is a native born North Carolinian originally from Charlotte where he attended Providence Day School. Lee earned his undergraduate degree in Business Management from North Carolina State University and obtained his Master of Business Administration with distinction from the New York Institute of Technology where he was a member of the Delta Mu Delta Honor Society.
After working in corporate finance, Lee decided to study law at Campbell University School of Law where he graduated cum laude in 2010. While in law school, Lee earned Book Awards for the highest grade in both Contracts II and Corporate Reorganization Seminar and was awarded the American Bankruptcy Institute Medal of Excellence in 2010. He also served as the Business Editor for the Campbell Law Observer. Lee is admitted to the Federal District Courts for both the Eastern and Middle Districts of North Carolina and practices bankruptcy out of both the Cary and Raleigh offices. Moreover, Lee is dedicated to helping clients rebound from financial hardship and obtain a fresh start.
So, are you living and/or working in the Triangle and looking for a bankruptcy solution to mounting debt and bills? Visit Lee at our Cary office today at:
143 Highway 70 West
Garner, NC 27529
(919) 847-9750
Hours: Mon, Tue, Wed, Thu, Fri :
8:00am-5:00pm
And don't forget John T. Orcutt is here to serve you wherever you call home in North Carolina, including Raleigh, Fayetteville, Durham, Wilson and Greensboro.
CLICK HERE to find the Law Offices of John T. Orcutt near you.