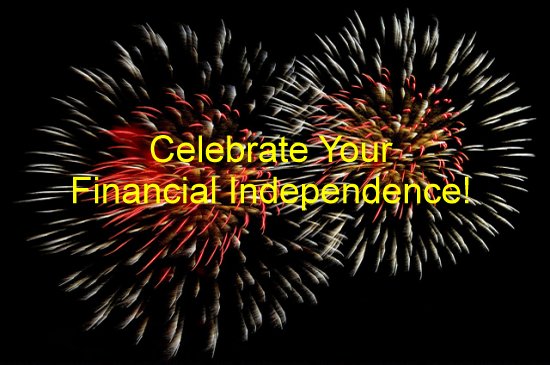 Celebrate the 4th of July with financial independence
Image Source: Flickr CC User Jdmoar
It's July 4th and we, at the Law Offices of John T. Orcutt, wish you a Happy Independence Day. This is the perfect time of year to also reflect on your financial independence. Are you stuck deep in debt, dealing with bill collectors and maxed out on credit cards, and unsure of how to get out of the mess? Chapter 7 or Chapter 13 bankruptcy can help you get a fresh start – and re-establish your financial independence.
What Is Chapter 13 and How Can It Help You?
Chapter 13 bankruptcy is a repayment plan to get you out of past-due debt, particularly that associated with a mortgage or car loan. This bankruptcy chapter can stop repossession or foreclosure and give you time to catch up on past-due balances. It requires you to make payments on the delinquent balance owed while staying on top of current payments.
Do You Qualify for Chapter 13 Bankruptcy?
One of the prerequisites for getting a bankruptcy repayment plan approved is to have ongoing monthly income. While you can qualify for Chapter 13 even with a high income, there is a chance your income can be too low to service your debts. In this case, Chapter 7 bankruptcy may be a better fit.
What Is Chapter 7 and How Can It Help You?
Chapter 7 bankruptcy is a legal way to discharge many unsecured debts. This chapter of bankruptcy can help you unload credit card debt, medical bills and unsecured loans, and it can also put an end to debt collection lawsuits. Chapter 7 stops repossession and foreclosure, too, but this may be only temporary if you can't catch up on past-due balances.
Do You Qualify for Chapter 7 Bankruptcy?
You can qualify for Chapter 7 if you have no or little income, but you may also qualify even if you have higher income – so long as your debts greatly outweigh your ability to pay. The best way to find out if you qualify is to consult a reputable and experienced North Carolina bankruptcy attorney.
Which Is Better for You – Chapter 7 or Chapter 13?
Which bankruptcy chapter is better depends on your unique financial circumstances. In some cases, a combination of Chapter 7 and Chapter 13 may even be recommended to get you the financial fresh start you need. The best way to determine the best fit is to schedule an initial bankruptcy consultation, bring in your financial documents, and discuss your plans and goal with an attorney to see what they recommend.
Ultimately, it is your choice what bankruptcy chapter you pursue, but an experienced bankruptcy attorney will have seen cases similar to yours and can explain the upsides, downsides and potential outcomes from each of the two bankruptcy options you're considering. In some cases, you may be advised to try another approach to debt relief outside of bankruptcy, or to hold off filing bankruptcy for now in order to get a better result later.
Call for a Free Bankruptcy Consultation Now – and Enjoy New Financial Independence
Once the fireworks have been blasted and the July 4th barbecue has been enjoyed, consider a fresh start this summer. Contact the Law Offices of John T. Orcutt today for a free, no-obligation bankruptcy consultation. We'll let you know if bankruptcy is a good option for you, which chapter is preferable and next steps to take.
Call +1-919-646-2654 now for a free North Carolina bankruptcy consultation at one of our convenient locations in Raleigh, Durham, Fayetteville, Wilson, Greensboro, Garner or Wilmington! Celebrate your financial independence by getting out of debt today!