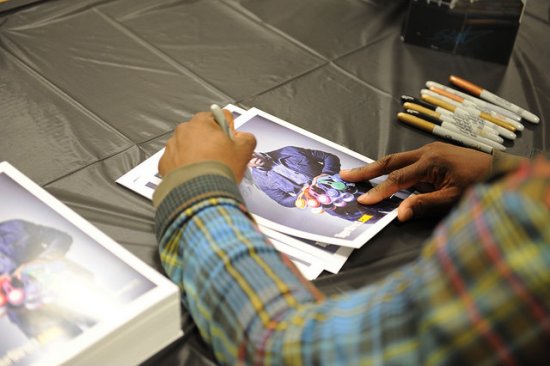 50 Cent must go back to bankruptcy court
Image Source: Flickr User TigerDirect.com
Curtis Jackson, better known by his stage name 50 Cent, filed two Chapter 11 cases last year – one for business and one personally. But since the filings, it seems like 50 Cent has been daring the bankruptcy court to call him to answer for possible bad faith in his filing. It's all down to questionable Instagram photos. Here's what happened and a look at how to avoid trouble in your bankruptcy case.
50 Cent facing trouble in bankruptcy court?
One of the presumptions when you file bankruptcy is that are doing so in good faith. That means that you didn't take on the debt with the intent to later ditch it – and aren't misstating info about your assets or your debts.
When Jackson filed Chapter 11 for his boxing business, that seemed pretty straight-forward. But the personal bankruptcy filing seemed intended to try and defeat a multi-million dollar judgment against 50 in a defamation case.
Lastonia Leviston is owed $7 million plus a mortgage lender, and a business partner are owed another $18 million. These and other creditors are pushing for a third-party to manage Jackson's funds during the bankruptcy, and he's been called into court to answer for some recent behavior related to his cash.
When you're in bankruptcy, social media posts of you rolling in cash aren't wise
Most bankruptcy filers don't have the luxury of having mountains of cash to pose with for Instagram selfies, and doing so is a bad idea. Just within the past few weeks, 50 Cent's Instagram account has featured photos of him with stacks of cash, a Rolls Royce, oversized gold chains, buckets full of bound stacks of $20 bills, him traveling on a private plane and other activities that do not represent someone struggling with debt.
Bankruptcy Judge Ann Nevins said that Jackson's social media antics have made her "concerned about allegations of nondisclosure and a lack of transparency." The bottom line is that social media posts can definitely land you in hot water if they indicate that you're hiding assets or are not sincere in your bankruptcy case. Consider the celebrity bankruptcy case of Dance Moms coach Abby Lee Miller. Her bankruptcy case was reopened, and she was indicted on fraud after the judge saw her show on Lifetime. Now she's facing a $5 million fraud case.
Even regular consumers can land in hot water with the bankruptcy court
While 50 Cent and Abby Lee Miller are on a different scale than most bankruptcy filers, questions of fraud can arise in any bankruptcy case. However, it's very easy to avoid being accused of fraud in your Chapter 7, Chapter 13 or Chapter 11 bankruptcy case. Here's how:
Always tell your lawyer the truth – your lawyer is your advocate and can best advise you when they have an accurate picture of your debt and finances.
Always tells the bankruptcy court the truth – no matter what's going on with your debt, income or assets, lying will only make trouble. The truth is your friend.
When things change, alert your attorney – throughout your case, your lawyer is there to advise you when you have questions, or things change.
With that in mind, you should be able to get through your bankruptcy case successfully. Even if Curtis Jackson has been 100% transparent with his lawyer, clearly the Instagram activity is questionable to the bankruptcy court. Similarly, posting on social media can land you in hot water if your activity is inconsistent with your claims in bankruptcy court.
If you are deep in debt and looking for a solution, contact the Law Offices of John T. Orcutt for a free North Carolina bankruptcy consultation. Call +1-919-646-2654 now for a free consultation at one of our locations in Raleigh, Durham, Fayetteville, Wilson, Greensboro, Garner or Wilmington.