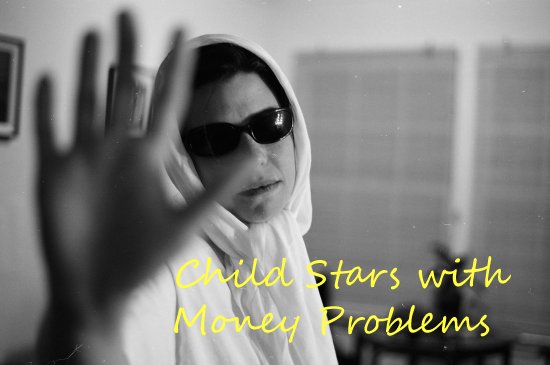 How bankruptcy has helped former child stars with money problems
Image Source: Flickr User chubstock
We cover celebrity bankruptcies here regularly, but today we'll look at a special segment of this type of insolvency – that of child stars that went bankrupt. It seems like there are few children that find early fame that see long-term success as adults. Most of the cast of the Harry Potter movie franchise seem to be doing well now, for instance, but it may take decades for the full impact of financial struggles to hit. In some cases, it's poor financial planning by parents to blame or the parents may squander their offspring's money. For others, their financial downfall may come down to substance abuse or lack of purpose in their adult life. In this celebrity bankruptcy alert, we'll dig into seven cases of child stars that went bankruptcy and look at why their finances turned sour.
#1 Dustin Diamond (Saved by the Bell)
For those that loved Saved by the Bell, you'll now Dustin Diamond as class nerd Screech. Several of the child stars from this show have gone on to greater success - Mark-Paul Gosselaar (Zack Morris) did Franklin & Bash, CSI, and other shows and constantly working. And Mario Lopez (AC Slater) seems to be a host on everything these days. But Diamond has been struggling for years and filed bankruptcy in 2000, the same year Saved by the Bell went off the air despite having earned millions on the show.
#2 Erin Moran (Happy Days and Joanie Loves Chachi)
Those who grew up in the 70s – or love TVLand reruns – will recognize Erin Moran as Ron Howard (Richie Cunningham's) bouncy little sister Joanie on Happy Days and later on her spin-off show Joanie Loves Chachi with Scott Baio. In 2012, Moran lost her California home to foreclosure and moved into a trailer park in Indiana where she was later also evicted. She was part of a class-action suit against the CBS network over merchandising and won a five digit settlement but filed bankruptcy early this year.
#3 Willie Aames (Charles in Charge, Eight is Enough)
Back in the 70s and early 80s, Aames earned an impressive $1 million a year as an actor. After losing his money, home, wife, and child, Aames tried to kill himself and was sleeping in parking garages when he couldn't crash with friends for the night. After he had declared bankruptcy, Aames went on to rebuild his finances and acting career. He has since worked as a cruise ship director and financial advisor and just landed a Lifetime holiday movie called Harvest Moon.
#4 Jodie Sweetin (Full House)
While Full House is enjoying a revival right now with Fuller House and Jodie Sweetin (Stephanie Tanner) landed a role, her past few years have been rough. Sweetin struggled with meth addiction that cost her big and lost her home to foreclosure before filing for bankruptcy. She's had three divorces and a host of other issues but seems to have her addiction under control now as well as her finances. Before taking the stint on Fuller House, Sweetin was even working at a rehab clinic to pay it forward.
#5 Drake Bell (Drake and Josh)
Nickelodeon star Drake Bell went belly up, and his bankruptcy filing revealed he was upside down (and late) on his mortgage with monthly expenses that are greater by $16k than his less than $3k a month income. He's getting his finances in order now and has lined up a bunch of Marvel-related voice work that seems to be keeping him afloat financially while Bell also works on his music.
#6 Gary Coleman (Diff'rent Strokes)
Gary Coleman was a star of one of the biggest hits of the 70s – Diff'rent Strokes – and this is a show where all of the child stars struggled. Todd Bridges, who played Coleman's other brother, had a cocaine addiction and Dana Plato, who played his adoptive older sister, struggled and then committed suicide. Coleman made and lost $18 million in his career thanks to mismanagement at the hands of his adoptive parents and his health struggles. Coleman died at age 42.
#7 Aaron Carter (Popstar)
Aaron Carter was a tween music sensation who also went on to star in TV shows and made for TV movies like Popstar. This was another case of those handling his money made as a child start mismanaging it – Carter found out he owed millions in unpaid taxes from his heyday and was hit with a number of debt lawsuits when he turned 18. He also struggled with prescription drug addiction but he went to rehab and cleaned up his act. And Chapter 7 bankruptcy helped Carter turn his finances around.
If your finances are a shambles, you're living paycheck to paycheck, and can't pay your bills, bankruptcy may be a fit solution for you too. Contact the Law Offices of John T. Orcutt today for a free North Carolina bankruptcy consultation at one of our offices in Raleigh, Durham, Fayetteville, Wilson, Greensboro, Garner or Wilmington. Call +1-919-646-2654 today to find out more.