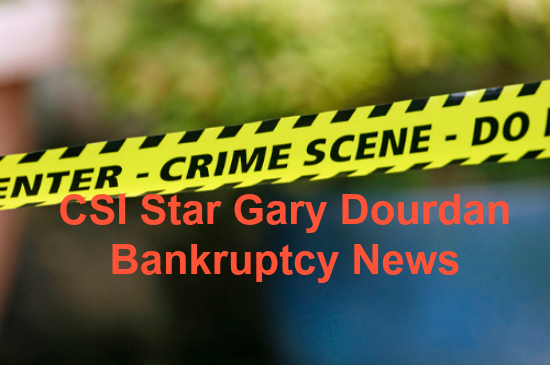 CSI star Gary Dourdan has another bankruptcy dismissed
Image Source: Flickr CC User Alan Cleaver
This week, a bankruptcy judge gave ex-CSI star Gary Dourdan bad news. In today's celebrity bankruptcy alert, we take a look at why Dourdan's Chapter 11 was denied and he must now pay his debts. We'll also consider what lessons everyday North Carolina consumers can learn from his rejected case.
Gary Dourdan's History with Bankruptcy
Gary Dourdan has filed Chapter 11 three times – twice in 2012 and once in early 2015 – and all three filings have now been dismissed without providing any debt relief to the actor. Legal troubles, including more than one arrest, led to Dourdan being released from his CSI contract, sparking the financial troubles that have seemingly dogged him since 2008.
The first bankruptcy was dismissed because Gary Dourdan failed to follow up with the bankruptcy court to meet requirements to keep his petition moving forward. Dourdan filed again almost immediately after his first bankruptcy was dismissed. Both initial bankruptcies sought to block foreclosures on his residences. The second case was also dismissed, and Dourdan was blocked from filing for six months.
The actor waited the six months – plus six more – then filed again, listing greater liabilities and greater assets in his third and most recent Chapter 11. Among the debts was a $100k settlement with his ex-girlfriend, whom he allegedly attacked. He was arrested for assault, accused of breaking her nose, and sued in civil court for damages before reaching an out-of-court deal with her.
The Most Recent Chapter 11 Dismissal
The bankruptcy judge assigned to Gary Dourdan's most recent case dismissed the Chapter 11 on May 31 after the Trustee in the case asked for a dismissal. Why did the Trustee seek to have the case booted? Because Gary Dourdan failed to file required tax returns after filing his Chapter 11 petition. The Trustee claimed in the dismissal request that Dourdan's returns were not filed and his taxes not paid.
What Can You Learn from This Celebrity Bankruptcy Case?
Filing income taxes is critical to the bankruptcy process, whether you're a celebrity filing Chapter 11 or a North Carolina consumer filing Chapter 7 or Chapter 13. If you haven't filed your taxes for the most recent year (or the past year or two), tell your NC bankruptcy attorney when you go in for your initial consultation. You still have to file the tax returns even if you can't afford to pay the taxes.
Getting them filed is critical to keeping your bankruptcy petition alive and getting the debt relief you need. If you owe taxes and can't afford them, Chapter 13 should allow you to include the IRS in your debt repayment plan. And with Chapter 7, you can usually only discharge taxes that are two years or more past-due if you filed returns on them in a timely manner.
Ditching your other debt can free up cash to help catch up your income taxes as well. To find out more about the debt relief you can achieve with Chapter 7 or Chapter 13 bankruptcy, contact the Law Offices of John T Orcutt. Call +1-919-646-2654 now for a free North Carolina bankruptcy consultation at one of our convenient locations in Raleigh, Durham, Fayetteville, Wilson, Greensboro, Garner or Wilmington.
Call now and get the financial peace of mind you deserve.