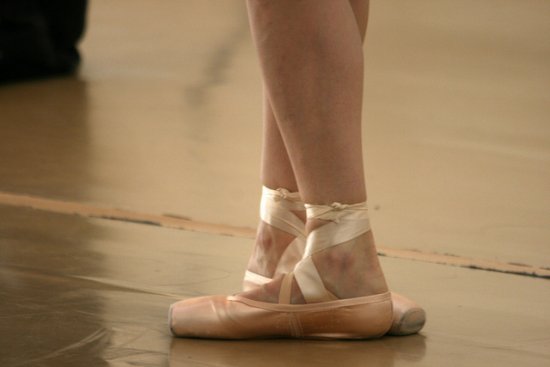 Dance Moms Abby Lee Miller in trouble over bankruptcy fraud
Image Source: Flickr User Quinn Dombrowski
If you're a fan of reality TV, you may have seen Abby Lee Miller on her hit Lifetime show Dance Moms. Abby is known for terrorizing the mothers of wannabe dancers in her quest for national tween competitive dance fame. But now the dance teacher is getting attention of an unwanted kind that could see her not in a rehearsal room but a courtroom. Here's what you need to know about Abby Lee Miller's legal drama in today's celebrity bankruptcy alert.
Who is Abby Lee Miller?
Abby Lee Miller is a dance instructor who runs a self-named dance studio in Pittsburgh and coaches one of the top-ranked competitive dance teams in the pre-teen division (ages nine through 13). Her studio has gained fame on the Lifetime show Dance Moms that centers on Abby, her young dance troupe and the often back-biting moms who try and push their daughters towards fame.
Most notable among Abby Lee's students is Maddie Ziegler who has featured prominently in music videos for singer Sia and performed at numerous award shows alongside the publicity-shy singer who lets the dancer take center stage on her behalf. Abby Lee has recently added an LA studio to her business roster and the last season of Dance Mom centered on transplanting her top dancers to Hollywood and branching out her business.
How did Abby Lee Miller end up in bankruptcy?
The reality show launched in 2011 and has made Abby Lee a nationwide dance sensation and enabled her to turn her struggling dance studio business around. Before Lifetime put The Abby Lee Dance Company on air, she was in dire financial straits and had filed business bankruptcy in 2010 where she claimed more than $400,000 in debts. By the end of 2013, all of Miller's debts were reportedly paid in full, and her bankruptcy was complete.
Why is Abby Lee Miller in trouble over her bankruptcy?
Turns out that Miller's bankruptcy woes are not over. She has been accused by the United States Attorneys Office of concealing income during the last two years of her bankruptcy proceeding. This includes revenue from the Lifetime TV show, from spin-off shows Abby's Studio Rescue and Abby's Ultimate Dance Competition, private Masterclass sessions and Dance Moms merchandise. Abby Lee has now been indicted for concealing assets and false statements.
An indictment simply means a formal charge – it does not mean she has been found guilty. The indictment had 20 counts that can result in five years in prison and up to $5 million in fines if she's found guilty of all accusations. The indictment says she set up special bank accounts she used to conceal income from the bankruptcy court and hid a total of more than $755,000 of income during her Chapter 11 bankruptcy.
How the bankruptcy court discovered the alleged deception
According to federal prosecutors who announced the indictment against Abby Lee Miller, the investigation started because of her basic cable TV show. The bankruptcy judge assigned to her case was reportedly flipping through channels and came across the Dance Moms show and began to question the authenticity of the income she reported to the court. US Attorney David Hickton made a statement today about the case saying, "Criminal prosecution is appropriate when debtors corrupt the bankruptcy process through deceit and lies before the court."
How to avoid trouble if you choose bankruptcy for debt relief
Bankruptcy is a legal route to significant debt relief and for most, there is never any question or problem with their case. The key is to be 100% honest with all statements to the court, to never hide income before or during the bankruptcy process, and to be transparent with your attorney about your debt and income so they can give you the best possible advice. Never try to skirt the law and you'll come out of bankruptcy with great results and with life-changing debt relief.
To find out more about how North Carolina bankruptcy can benefit you, contact the Law Offices of John T. Orcutt for a free consultation at one of our offices in Raleigh, Durham, Fayetteville, Wilson, Greensboro, Garner or Wilmington. Call +1-919-646-2654 now and ask about zero down bankruptcy.