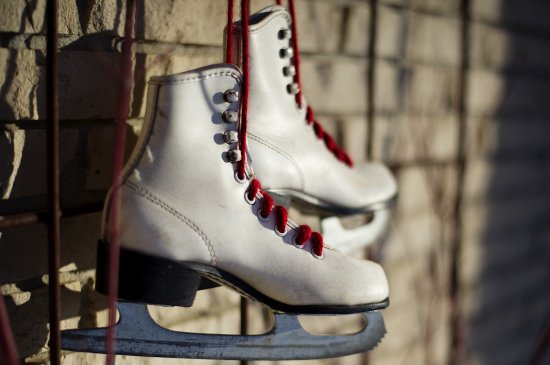 Figure skater Debi Thomas in financial trouble
Image Source: Flickr User Dustin Gaffke
In addition to being an Olympic medalist, former ice skater Debi Thomas is an orthopedic surgeon. Each of these two attributes alone seems to indicate a bright future and together seem like a certain recipe for success. But Thomas filed for bankruptcy last year and, at the time, had no money in the bank, a mountain of debt and a troubled past. In today's celebrity bankruptcy alert, we take a look at how this athletic great fell so far and how easy it is for anyone to get into financial stress and need the clean slate that bankruptcy offers.
A promising future
Debi Thomas was the first African-American to win a medal at the winter Olympics. She took the bronze in women's figure skating at the 1988 winter games in Calgary, Canada but, since then, things have not gone as anyone would have guessed looking at her then. Thomas says the bronze medal has done nothing for her – she fell during her routine and German skater Katarina Witt took the gold. But the Olympics aside, Thomas also had an engineering degree from Stanford University (an accomplishment in itself) and later got a medical degree from Northwestern that led to a career as an orthopedic surgeon.
Problems upon problems
Since her Olympics victory and a start to what should have been an enriching career, Thomas has fallen far. She's got two divorces behind her, the second of which cost her most of her assets. She's also struggled with alcohol and even lost custody of her teenage son who is now grown. Major life events are the usual cause of serious financial problems and Thomas has had a number of these. The marriage breakups, custody fight, and alcohol abuse were each enough to throw Thomas' life off course, but all combined was devastating.
Assets and liabilities
When Thomas filed for bankruptcy protection last year, she listed her Olympic medal at a value of a little more than $2k but also said she had a negative balance in her bank account. On top of that, she had a $276k mortgage, $149k in IRS debts, $10k in back rent for her now nonexistent medical practice, and more than $150k in credit card bills. She isn't working as a surgeon and her only income is around $500 which Thomas says she makes in speaking fees. She lives in the rural Appalachian Mountains in a rundown trailer with her fiancé whom she admits has abused her and whom she has abused in turn.
Moving forward
Thomas was able to unload her debts with a Chapter 7 bankruptcy and is looking forward to big changes in her life now that she's free of her liabilities. Rather than returning to surgery, she hopes to launch a career as a talk show host. Thomas was recently featured on a special on the Oprah Winfrey Network (OWN) on a show called Iyanla: Fix My Life. She also did an interview on TV show Inside Edition and is looking forward to turning a corner in her life with the financial fresh start that she's now obtained. Debi Thomas recently said, "I'm an example that this could happen to anyone, anywhere. Anyone who thinks they are safe and has got it under control, they are not."
These are true words – you can be in a solid financial position only to have your foundation shaken by accident, illness, divorce, substance abuse, unemployment or any other event that increases expenses, decreases income, or both. If you are struggling with your finances, living paycheck to paycheck and dealing with debt collectors, bankruptcy can help. Chapter 7 wipes out most unsecured debt and Chapter 11 gives you more time to catch up on past-due debts.
If you live in NC, contact the Law Offices of John T. Orcutt for a free North Carolina bankruptcy consultation. Call +1-919-646-2654 for a free appointment at one of our offices in Raleigh, Durham, Fayetteville, Wilson, Greensboro, Garner or Wilmington to talk about your financial problems and how we can help.