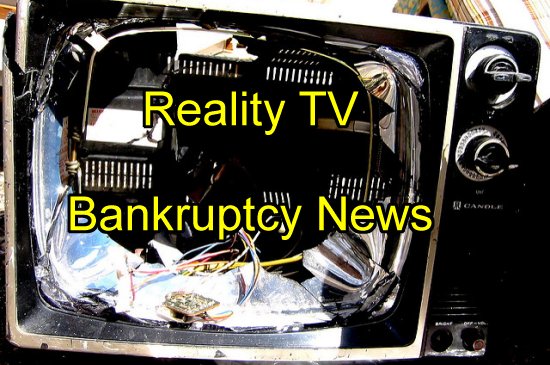 Reality TV star faces more debt problems
Image Source: Flickr CC User Joel Penner
If you've seen USA network's Southern reality TV show Chrisley Knows Best, you'll know Todd Chrisley and his family live a lavish lifestyle in Atlanta, complete with spendy vacations, a giant house, and luxury cars for all. But what you might now know is that patriarch Todd Chrisley has had a pile of financial problems.
We've written about the Chrisleys before in our celebrity bankruptcy alert series, but now it looks like there are more developments related to the family's finances – developments that make a strong case for why you shouldn't delay bankruptcy when you're swamped with debt. In 2012, Todd Chrisley filed a bankruptcy that showed a whopping $49 million of debt and ended up settling the case for just $135k.
But That's Not the End of the Story…
The federal government reportedly hit Todd Chrisley with almost $600,000 in tax liens last month related to four years' worth of unpaid taxes, the worst being more than $500k for 2009 alone. So why didn't the bankruptcy take care of these tax debts, and why is Chrisley being hit with liens now? Tax liens – and the question of whether unpaid taxes can be discharged in bankruptcy – depend largely on timing.
Timing Is Everything
If you filed your tax returns on time but were unable to pay the taxes you owed, bankruptcy might be able to help discharge that debt. Tax debts outstanding for more than two years for taxes filed in a timely manner are typically eligible for discharge if you don't have the money to pay up. However, once a lien is issued, everything gets trickier.
Another factor that can make income taxes ineligible for discharge in Chapter 7 bankruptcy is if you filed your tax forms late without filing an extension – or you didn't file your taxes at all, and the IRS filed a "substitute return" on your behalf.
In other words, you have to be doing what you can and filing returns on time, as required by law, in order to enjoy protection from these debts under the law.
What We Can Learn from Chrisley's Case
Todd Chrisley's bankruptcy case is complex because it involved both business and personal bankruptcy, and the family was living large while trying to cry insolvency to the court. The bankruptcy Trustee assigned to Chrisley's case pursued a fraud investigation based on the mismatch between the Chrisley family's lifestyle and their court documents.
In the end, the case was settled, but the bottom line is that you should always be honest in your bankruptcy documents in order to get the best results from your case. People have been jailed for bankruptcy fraud because they lied in court documents. Bankruptcy offers significant debt relief, but only for those that deserve it and are honest with the court.
If you're struggling with debt, falling behind on your bills, living paycheck to paycheck and being haunted by debt collectors, Chapter 7 bankruptcy can offer complete discharge of unsecured debts such as credit cards and medical bills – and, in some cases, income taxes, so long as the returns were filed on time and the tax debts are over a certain age.
Filing for bankruptcy before it gets to the lien stage is wise. Once a lien is issued, the situation becomes much more complex, difficult and costly to resolve. If you're deep in debt, come into the Law Offices of John T. Orcutt to discuss your finances. We'll look at your debt, income, and assets and advise whether bankruptcy is a fit solution and what timing will get you the best results.
Call +1-919-646-2654 now for a free, no-obligation North Carolina bankruptcy consultation at one of our locations in Raleigh, Durham, Fayetteville, Wilson, Greensboro, Garner or Wilmington. Get the financial peace of mind you deserve.