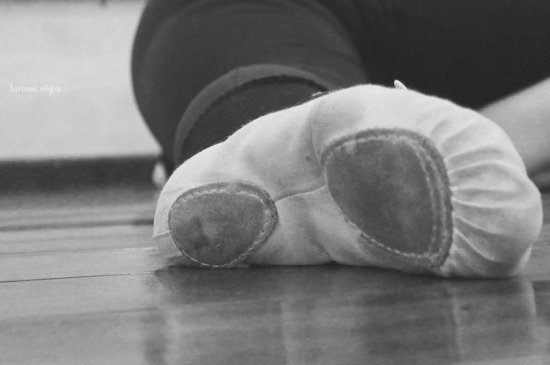 Dance Moms bankruptcy strikes again
Image Source: Flickr User Larissa Regla
We've written before about two Dance Moms bankruptcies of Abby Lee Miller and Melissa Ziegler, but now news has now broken of another dance mom that went bust. If you watch the Lifetime show, you may know Brynn Rumfallo, a new addition this season, and it's her mom Ashlee Rumfallo that filed bankruptcy.
Dance Moms bankruptcy number three
As with the other two Dance Moms insolvencies, Rumfallo's was also filed before her appearances on the Lifetime reality show began. Ashlee and Aaron Rumfallo filed bankruptcy in early 2008 more than a year before Maddie Ziegler's parents filed in 2009. Maddie and her mom Melissa are still on the show and have been since it started up in 2011.
Brynn started on the show in late 2015 as part of Season 6 and has been touted as the "new Maddie." Though she has seen success on Dance Moms, it looks like part of her training may have been funded with debt. When the Rumfallos filed Chapter 7 bankruptcy, they had income of about $88k and expenses of $95k annually.
That seems like plenty of income but perhaps not when you owe $1.5 million in debt. More than $1.1 million of their debt was for two real estate properties, more than $10k on a popup camper, $27k on a Jeep, $39k on a GMC Denali, and about $10k each on a Dodge Stealth and a Toyota Scion. That's a lot of cars! They also owed more than $158k on their credit cards.
The Rumfallo parents had to give up two of their cars and one of their properties to get the Chapter 7 bankruptcy discharge. Reality television stars seem to be the likeliest of all TV stars to end up in debt and turning to bankruptcy for relief. In the case of the Rumfallos, though, there are some lessons to be learned for all consumers.
Bankruptcy lessons
First is that you may assume that you make too much money to qualify for Chapter 7 bankruptcy relief, yet Ashlee Rumfallo and her husband Aaron were bringing in close to $95k a year which is well above the bankruptcy Means Test line. But what's important is that their debts exceeded their ability to pay. They earned around $7400 a month but had outgoing expenses of $7900.
That $6k a year shortfall is the deciding factor that could help them qualify for Chapter 7 instead of Chapter 13. They also got to keep two of their four cars – with just two drivers and four cars that seems a fair outcome. And the property they lost was no doubt delinquent on payments, and they only need one home to live in, so that's also not a bad result.
The bottom line is that high income is not necessarily a barrier to Chapter 7, and you won't necessarily lose any of your assets in the process so long as they are not excessive or outside the boundaries of North Carolina's generous bankruptcy exemptions. In short, no matter your circumstances, if you're in debt you can't afford to pay, there's likely a bankruptcy option for you.
Find out more about North Carolina bankruptcy
If you live in North Carolina and are neck deep in debt, dealing with debt collection calls, and stressed out about money, we can help. Contact the Law Offices of John T. Orcutt for a free North Carolina bankruptcy consultation today. Call +1-919-646-2654 now for a free consultation at one of our convenient locations in Raleigh, Durham, Fayetteville, Wilson, Greensboro, Garner or Wilmington. Get the debt relief you need today and restore your peace of mind.