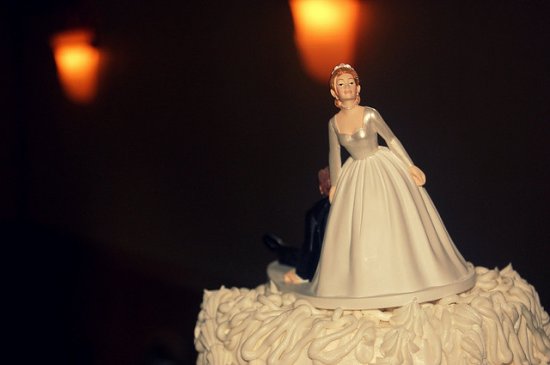 The Bachelorette has a bachelor that just got a fresh start with bankruptcy
Image Source: Flickr User Devin Young
If you enjoy the guilty pleasures of reality TV, you may be a fan of ABC hit series The Bachelorette. There's always lots of drama on the matchmaking TV series, but usually it's centered on jealousy, fueled by alcohol and ends with no rose and tears in a limousine. This season, though, one of Bachelorette Kaitlyn Bristowe's suitors Jonathan Holloway filed bankruptcy just as the season of the love-lorn show was set to air. In today's celebrity bankruptcy news, we'll tell you all about what happened, and how Holloway is using the Chapter 7 to get a new lease on life as he tries for a new shot at love too.
Who is the Jonathan Holloway?
Jonathan is a 33-year-old single dad from Sylvan Lake, Michigan, a town about 30 minutes outside of Detroit. Although he studied architecture at the University of Miami in Ohio, Holloway's resume reads as though he left college without a diploma. He then bounced around traveling and working for Scion auto company before getting his real estate license and moving back to Michigan where's he worked as a realtor since 2012. Many realtors have suffered money troubles in recent years while the market struggles.
When Holloway filed for Chapter 7 bankruptcy protection, he listed assets of less than $10,000 and liabilities of almost $50,000 – all of them unsecured claims. He listed his annual income as $43,200. Half of his debts are income taxes, and the remainder seem to be credit cards and collection accounts. He also listed a vehicle leased through Chrysler Capital that runs a little more than $545 per month plus another $200 for insurance monthly.
How Chapter 7 helped Holloway
Of the 26 men who showed up to woo the Bachelorette, 15 remain and Jonathan is among them. While it's not clear whether the bankrupt bachelor has come clean with Kaitlyn about his financial situation, in fact, he may be better off than many other of her romantic prospects. Here's why. Holloway chose to file a Chapter 7 which should wipe out most of his debt. The credit card and collection accounts should be discharged and, depending on when the tax debts were incurred, those may be wiped out too.
That means that Holloway would be debt-free and likely sporting a good-sized appearance fee from his time on the ABC dating show. Many of the other potential bachelors may be neck deep in debt and worse off financially. The point is, if you're neck deep in debt you can't afford to pay, a Chapter 7 bankruptcy can be a very wise choice to get a debt reset. Seems like Holloway is looking for a fresh start in both finances and love.
How the bachelor's example can help you
No matter where you are in life and love, if you find yourself in over your head financially, bankruptcy can help you get a new beginning. With a Chapter 13, you get additional time to catch up on past due payments. For instance, if you are behind on your mortgage or auto loan payments, a Chapter 13 can offer you the opportunity to catch up. You can use a three to five-year repayment plan while keeping your home and/or car. You may also be able to discharge some of your unsecured debt at the end of the plan.
With a Chapter 7, like Holloway filed, you can discharge almost all of your unsecured debt – such as credit card bills, medical bills, and some income taxes – within just a few months. If you're current on your car loan and/or mortgage, a Chapter 7 may be a more advantageous solution than a Chapter 13. However, it can be tough to know which is the best option for your particular circumstances without an expert opinion. It's always best to have the advice of a bankruptcy specialist to help you choose the path.
Contact the law offices of John T Orcutt for a free consultation at one of our locations in Greensboro, Raleigh, Fayetteville, Garner, Wilson or Durham. Call +1-919-646-2654 to talk to a North Carolina bankruptcy expert today and ask about our zero down bankruptcy special.