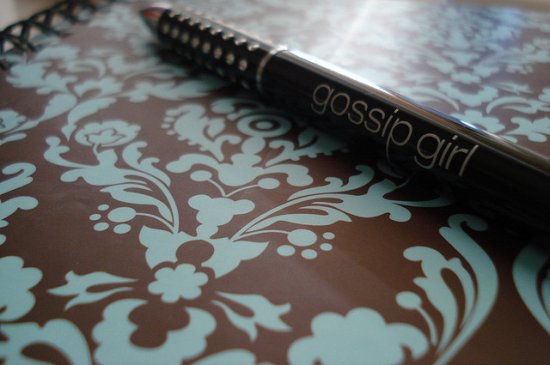 Gossip Girl star Kelly Rutherford turns to bankruptcy
Image Source: Flickr User Cecilia Sala
In today's celebrity bankruptcy alert, we take a look at the bankruptcy case of actress Kelly Rutherford and how a major life event led her to seek debt relief through the courts. Kelly Rutherford has had a long and successful career with a variety of TV and film roles. You may know Rutherford as Megan Mancini from Melrose Place, but her most famous role was playing wealthy socialite Lily van der Woodsen on Gossip Girl from 2007-2012. Despite her career success, though, a year after Gossip Girl ended, Kelly Rutherford found herself in bankruptcy court flat broke and looking for help.
Costly custody battle wrecked Rutherford's finances
In 2008, Kelly Rutherford filed for divorce from her husband Daniel Giersch, a German businessman, while she was pregnant with their second child. Her husband had much more money than she did, according to information from Rutherford in interviews about the split, and she says he protracted everything in court to make life harder on her. Though the divorce finalized in less time, the custody battle raged on for seven years and left Rutherford owing more than $1.5 million in lawyer fees. This major life event wrecked her finances.
Kelly Rutherford says she sold her stocks, her property and even drained her pension to try and keep custody of her children. Rutherford said, "Every penny from 'Gossip Girl,' my pension, my stocks has been spent fighting for my children." In 2012, the courts granted custody of her two children to their father who was then residing in Monaco. This meant that not only did Rutherford have ongoing legal costs as she continued the fight for her children, she also had travel expenses and other costs. Rutherford says she ended up living in a friend's spare room because she couldn't afford living expenses.
Major life events can cause financial disaster for anyone
One of the things we see most often in clients that come to see us to discuss bankruptcy is that a major life event threw them off track. Even people who have been careful savers and always lived within their means can be financially crushed by a divorce, custody fight, accident, illness or job loss. In Rutherford's case, attorney fees to fight for custody ran into the millions of dollars. When she filed bankruptcy, she had assets of less than $20k and debts totaling more than $2 million. Plus, her income had dropped from more than $485k a month down to around $1,300 a month because the show ended.
To make matters worse, her time was eaten up by the legal battle and traveling back and forth to Europe to visit her children whenever she could. This made it difficult for her to audition for new parts and made her schedule so unpredictable that setting up future work became difficult. Rutherford was even borrowing money from friends and family to help cover expenses for the custody case, and she says they all told her just to give up the fight, but she refused. In the end, though, Rutherford turned to Chapter 7 bankruptcy to wipe out her debts.
Bankruptcy lets you hit the reset button
While filing for Chapter 7 protection won't undo the loss of Kelly Rutherford's assets over the years of the custody battle, it can help her avoid paying the bills she owes now which includes more than a million dollars owed to lawyers plus back tax debts and credit card bills. This will allow her a financial fresh start where she can move forward without millions of dollars of debt weighing her down. Chapter 7 works the same way for average consumers as it does for a star like Kelly Rutherford. You get your unsecured debts wiped out and can start fresh with your finances.
To find out more about how Chapter 7 bankruptcy can help you get the fresh start and peace of mind you deserve, contact the Law Offices of John T. Orcutt for a free consultation today. Call +1-919-646-2654 for an appointment at one of our offices in Raleigh, Durham, Fayetteville, Wilson, Greensboro, Garner or Wilmington and be sure to ask about zero down bankruptcy.