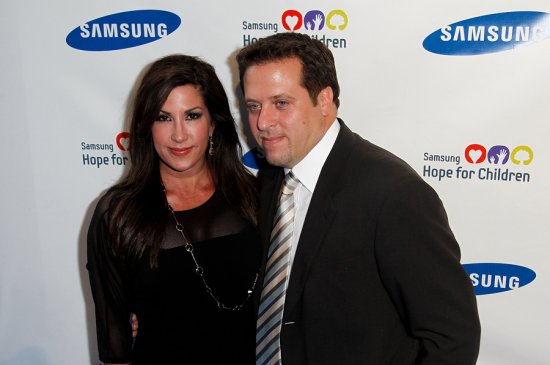 Real Housewives of New Jersey - Jacqueline and Chis Laurita accused of bankruptcy fraud
Love them or hate them, the Real Housewives franchise are hit shows. The Real Housewives of New Jersey show, though, has spawned two very controversial celebrity bankruptcy cases – that of Teresa Giudice and now Jacqueline Laurita. We've written here before about Giudice's bankruptcy case including the fraud charges. Both Teresa and Joe Giudice have been sentenced to prison time and now another RHONJ star is facing possible fraud charges.
The bankruptcy case
Jacqueline Laurita's husband Chris owned a clothing company called Signature Apparel and he filed for bankruptcy in 2009 even though the company boasted earnings of more than $250 million between 2005 and the year the bankruptcy was filed. A year after the filing, the Lauritas were accused by company investors and the bankruptcy trustee of draining the struggling company of almost $8 million to finance the lavish lifestyle they presented on RHONJ.
During the case, many untoward things have come out. A complaint filed against Chris Laurita and other family members accused them of "draining the company of all its funds and assets in order to support their families' increasingly opulent lifestyle of private jets, limousines, extravagant parties, premium automobiles, designer clothing, ostentatious home furnishings and lavish vacations" and said "Signature's assets were misused to make outright and unjustified payments to Laurita family members and to fund the operations of the Laurita brothers' other companies and business ventures."
Where the money went
In a business bankruptcy, available funds should go to the creditors and owners are not allowed to siphon off funds for their own use. In the Laurita case, creditors fought back and protested the bankruptcy filing because they felt the company was still viable and profitable. Further investigating resulted in Chris, his brother and wife being accused of:
Paying more than $2 million on personal credit card payments and to bank accounts
Leasing ritzy cars including a Maserati and a Bentley for more than $330,000
Spending nearly $285,000 on airline tickets for the Lauritas
Blowing another $146,000 on renting private airplanes
Funneling more than $755,000 to Chris Laurita personally
Diverting another $784,000 to others at the request of Chris and his brother's
The Trustee assigned to their case, Anthony Labrosciano, received a settlement offer of $1 million from the Lauritas to settle the company's debts to creditors and put an end to the fraud accusations but he has indicated this is an unreasonably low offer and is pushing for more time to evaluate what they can truly pay.
Other financial troubles alongside the bankruptcy
In addition to the business bankruptcy, the RHONJ stars are dealing with other financial problems that usually go along with these matters. They were hit with a huge tax lien for more than $338,000 but Jacqueline says they were paying their taxes and it was an oversight that came out of an audit in 2006 and she said half of it was interest the tax agency assessed. They were also in pre-foreclosure on their home but were able to salvage it with a mortgage modification. However, they are now trying to sell the $3 million mansion, a sure sign all is not well with their wallets.
So what's the lesson here?
With most of the celebrity bankruptcy cases, we see a moral for the rest of us to learn from such as don't overspend, live a moderate lifestyle, save rather than spend, etc. But in this case, it looks like these reality stars may have just been behaving badly. But there's a lesson in that too. It's up to you to conduct your finances responsibly and deal fairly with those that you owe. If you legitimately cannot afford to pay your bills and you didn't accumulate them irresponsibly, bankruptcy is an appropriate tool to help you get a fresh start - not an escape hatch for bad choices.
If you are drowning in debt, contact the law offices of John T Orcutt for a free consultation on how North Carolina bankruptcy can get you the fresh start you deserve.