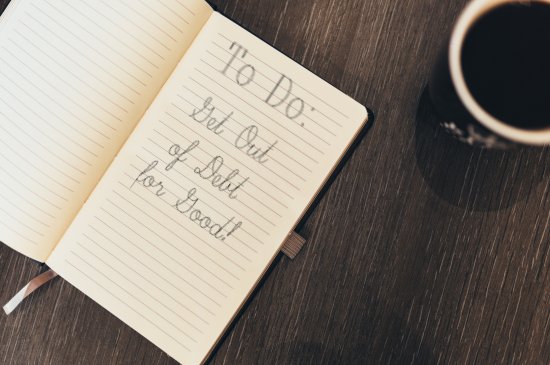 Bankruptcy can get you out of debt for good
Image Source: Luis Llerena via Unsplash
Often, celebrity bankruptcy stories are all riches to rags (or a more modest lifestyle). Usually, the stars grow accustomed to a certain lifestyle then when their income drops, they try to keep it up which results in increased debt. Then comes the bankruptcy filing. But for Real Housewives of New York star Sonja Morgan, her bankruptcy has been a resounding success that she's proud to celebrate.
What Led to the RHONY Star's Bankruptcy
As with most people that turn to bankruptcy for financial relief, Morgan's problems began with major life events. In the reality star's case, it was a $7 million investment in an indie film that was her first calamity. The movie venture failed and then she was embroiled in a messy divorce from her much older wealthy husband. That's two difficult life events that both increased her expenses and decreased her income. To make things worse, when she sold two multi-million dollar properties she was awarded in the divorce to try and cover her debts, her ex sued her for part of the proceeds.
How the Divorce Aggravated Her Debts
Morgan was married to mega-rich John Morgan, heir to the JP Morgan fortune so her lifestyle likely would need a major adjustment once she had no more access to his assets and income. John also owed her a $3 million lump sum as part of the divorce and held part of her real estate sales back from her. Her ex went so far as to file objections to Sonja's bankruptcy case trying to block the sale of properties she was awarded in the divorce that she wanted to sell to pay her creditors. Thankfully, the roadblocks that John threw out during her bankruptcy have ceased.
Her wealthy ex, who lives on his own island in Long Island Sound in Connecticut and is worth an estimated $100 million, is holding out on paying anything associated with Sonja, the divorce, and her bankruptcy – including his own legal bills. But Sonja's bankruptcy judge dismissed claims that John filed attempting to interfere with her Chapter 11 case writing that John Morgan's claims are "are highly contested and subject to objection, offset and subordination."
Sonja Bounces Back After Success Chapter 11
After the legal hurdles with her ex were taken care of and she sold two pricey properties, a Manhattan bankruptcy judge accepted her bankruptcy plan so she can pay her debts and move on to better things. Sonja Morgan said, "Now I'm free to 100% just build my businesses and be fully creative again. The Chapter 11 reorganization was a full-time job in itself with millions of dollars in administration fees." She has started a successful fashion line and recently held a New York fashion show to flaunt her designs. Sonja also owns successful NYC catering and event planning business Sonja In the City.
Bankruptcy Can Help Anyone Deep in Debt Get a Fresh Start
Sonja Morgan filed Chapter 11 bankruptcy, an option for either a business that needs time to reorganize debts or an individual debtor who has more debt than a Chapter 7 will accommodate by law. But for most consumers, a Chapter 7 or Chapter 13 is the likely route to get the debt relief you need. Chapter 13 can help you stop foreclosure on your home or repossession of your vehicle and give you time to catch up on past due balances. And Chapter 7 is a complete debt liquidation option that can wipe out medical bills, credit card debts and other unsecured debts to get a fresh start.
No matter your debt dilemma, if you can't pay your bills, are being harassed by debt collectors, and are living paycheck to paycheck, we can help. Contact the Law Offices of John T Orcutt to speak to a North Carolina bankruptcy expert. Call +1-919-646-2654 to schedule a free consultation at our offices in Greensboro, Raleigh, Fayetteville, Durham, Garner or Wilson.