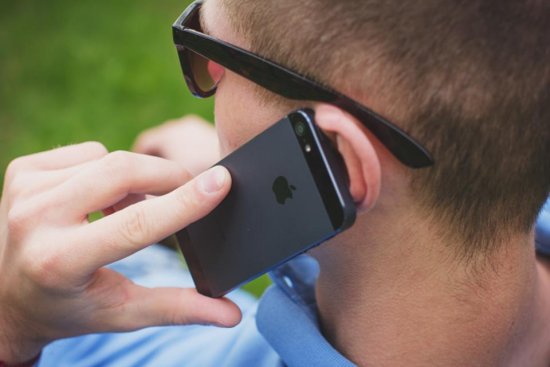 Debt collectors often harass via phone call
Image Source: StockSnap.io
The Consumer Financial Protection Bureau (CFPB) ran a survey recently on debt collection that has interesting results for North Carolina consumers. More than 70 million consumers are dealing with debt collectors. The debt collections industry generated close to $14 billion for those engaged in the practice. With that much cash on the line, it's no wonder so many debt collectors engage in shady activities for profit. Here is a look at the CFPB's survey results on debt collection and how you can deal with debt.
One-Third of Consumers Deal with Debt Collections
Roughly 32% of consumers that participated in the CDPB survey had been contacted by at least one debt collector or creditor in the past year about overdue debt. Of that percentage, 72% of them had been contacted about two or more past-due obligations.
Unsecured Debt Is the Most Common in Debt Collection
The debts most consumers were contacted about include credit cards, medical bills, and student loans. Medical bills were the most common past-due debt in collections regardless of age, credit score, income level, geography, and other demographics.
Errors Are Common with Debt Collection Contact
More than 50% of consumers on the receiving end of debt collection calls reported to the CFPB that there were errors. Either the debt wasn't theirs or the amount was wrong listed in the debt collector's files. More than 25% of those contacted about debt had prior filed a dispute with the creditor.
Some Consumers Sued by Debt Collectors
Of those contacted by a debt collector, 15% were sued by a debt collector within the 12 months prior to the survey. Among those consumers sued, only 26% showed up to court.
Debt Collectors Contact Consumers Repetitively
Close to 40% of consumers contacted about a debt reported to the CFPB that debt collectors tried to contact them four times a week or more. The agency found that 17% of consumers were contacted eight times a week or more. Plus, 63% reported they were "contacted too often."
Collectors Don't Always Stop When They Should
Of those in collections, 43% reported they asked a creditor to stop calling them yet only 25% say the contact stopped when requested.
Creditors Behave Better Than Debt Collectors
Consumers reported to the CFPB that creditors didn't cross the lines when it came to overly frequent contact compared to debt collectors. Consumers contacted by debt collectors were more likely to report negative interactions than those that dealt directly with creditors.
How Can You Deal with Debt Collectors That Cross the Line?
If a debt collector calls you at work, you can tell them you're not allowed to receive personal calls there. Note the date you tell them to stop calling you there and which debt collector contacted you. If they continue to contact you, it's in violation of the Fair Debt Collection Practices Act (FDCPA) and you can sue.
You can also tell a debt collector to stop calling you at home, but you must do so in writing. If they continue calling, it's an FDCPA violation and you can sue. Infractions cost debt collectors $1,000 each time they break the no-contact request.
However, if you cut off voice communications, the debt collector might resort to a lawsuit against you. If the debt collector is abusive, curses, or makes improper threats, they are violating the FDCPA, and you can lodge a complaint against them.
Other Options for Dealing With Debt Collectors
For those consumers that have more debt than they can afford, a more serious debt intervention may be needed. Both Chapter 7 and Chapter 13 bankruptcy offer a 90-day stay on all collections activity. By law, all collection activity must stop as soon as your bankruptcy is filed. With Chapter 7 bankruptcy, many debt collections will end for good when the debt is discharged. With Chapter 13, so long as you stay current on your debt repayment plan, you should not have to deal with any debt collection at all.
To find out more about the debt relief offered by North Carolina bankruptcy, contact the Law Offices of John T. Orcutt. Call +1-919-646-2654 now for a free consultation at one of our convenient locations in Raleigh, Durham, Fayetteville, Wilson, Greensboro, Garner or Wilmington.
Resources: