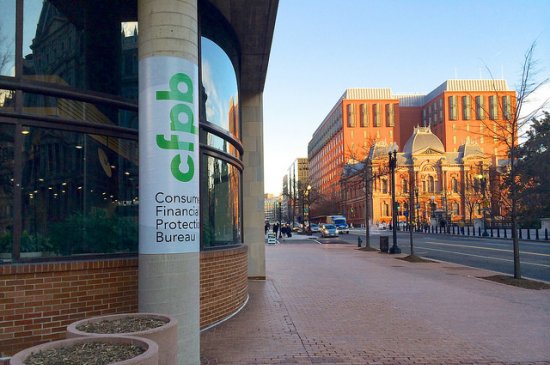 CFPB taking on debt collection law firms
Image Source: Flickr User Ted Eytan
The Consumer Financial Protect Bureau (CFPB) has been hard at work on its core mission of "making rules more effective, by consistently and fairly enforcing those rules, and by empowering consumers to take more control over their economic lives." The CFPB's three tenets are to educate, enforce and study finance and debt in America to help consumers. To support that goal, CFPB has been aggressively chasing down those that try and cheat American consumers and their latest effort involves taking on a large law firm involved in debt collection.
CFPB suing a law firm over debt collection tactics
The CFPB filed a lawsuit against Frederick Hanna & Associates - a large law firm that specializes in debt collection lawsuits against consumers and does business in the Southeast. The Hanna firm is headquartered in Georgia, but its reach extends far beyond. The law firm files hundreds of thousands of debt-related lawsuits against consumers each year and the CFPB has accused the firm of violating the Fair Debt Collection Practices Act (FDCPA) and the Dodd-Frank Wall Street Reform and Consumer Protection Act. The CFPB asked for compensation for victims, fines and an injunction against the firm.
What CFPB accused the Hanna firm of doing
When the CFPB filed suit, its director Richard Cordray announced: "The Hanna firm relies on deception and faulty evidence to drag consumers to court and collect millions. We believe they are taking advantage of consumers' lack of legal expertise to intimidate them into paying debts they may not even owe. Today we are taking action to put a stop to these illegal debt collection practices." According to CFPB, the Hanna firm is engaged in:
Intimidating consumers with deceptive court filings
CFPB took issue with the firm filing enormous quantities of collection lawsuits signed off on by firm attorneys that had "no meaningful involvement" in cases which were prepared by non-attorney staffers at the firm. CFPB alleges that these lawsuits falsely present that they are from attorneys when the lawyers have little involvement. The case specifically cited one Hanna attorney who signed off on an average of 250 lawsuits each work day.
Introducing faulty or unsubstantiated evidence
CFPB also alleged that, when filing the lawsuits, the Hanna firm did not confirm the validity of the debts owed and, because they worked on behalf of companies that purchased debt, the firm knew that the sworn statements from those clients were likely not accurate. As a result, tens of thousands of faulty lawsuits filed by Hanna were dismissed when consumers fought back and the CFPB alleges this occurs because the firm "cannot substantiate its allegations."
First court opinion in the CFPB vs Hanna lawsuit
Northern District Court Judge Amy Totenberg wrote a 70 page ruling on the Hanna firm's request to dismiss the case and makes it clear the court agrees with the CFPB's claims in the suit. This opinion will allow the CFPB case to proceed and sets the stage for the agency to regulate collection attorneys. It also could result in monetary rewards to alleged victims of the Hanna firm's aggressive debt collection practices.
And with this green light from the court, the CFPB will likely not wait for the final ruling in the Hanna case before they file similar suits against other debt collection law firms. The good news for consumers in all this is that debt collection lawsuits may slow and attorneys may take more steps to insure that suits are filed only when a potential plaintiff can clearly show they have the right to collect the debt to prevent consumers from being violated.
If you are threatened with a debt collection lawsuit, contact the Law Offices of John T. Orcutt for help. Chapter 7 bankruptcy can put an end to debt collection suits for good and Chapter 13 bankruptcy can buy you time to deal with your debts. Call +1-919-646-2654 to speak to a North Carolina bankruptcy expert today in Raleigh, Greensboro, Fayetteville, Garner, Wilson or Durham.