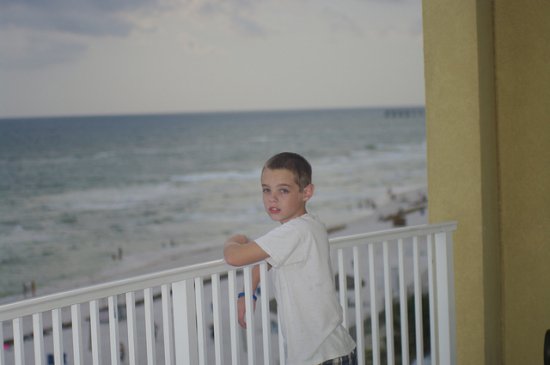 Don't let a vacation rental scam ruin your summer
Image Source: Flickr User The European
Fake vacation rental scams are reaching a peak now that everyone is planning their summer getaways. Getting ripped off by renter fraud while booking your trip could wreck your finances so badly that you can't afford to take a vacation this year. That can leave you and your kids disappointed that your summer plans have been ruined thanks to a no-good thief. Don't let your good times fall prey to fraud – here are the top five tips to protect your money and ensure you get the vacation you want (and need).
#1 You're Always Safer Using a Legitimate Booking Site
There are tons of great websites out there to search for affordable vacation rentals whether you want a hotel room, suite, condo or house. You can even rent out a single room in a house on AirBnB. FlipKey is great when looking for homes and condos, and Priceline or Hotels.com (or any similar sites) are all great for booking hotel rooms. To get the best deal, you may want to compare these sites against each other – prices will often vary on one site versus another.
#2 Avoid Handwritten or Corner Signs and Craigslist
You may have seen handwritten or professionally printed signs boasting a "Panama City Beach House Rental" for a bargain price – or some other popular local tourist destination. Hop on Craigslist and you'll see hundreds of vacation rentals. Likely, many of these are legit, but you won't know which ones are not. And when you contract with an individual, you have no way of knowing if they have a legal relationship to the property. Don't go this route, no matter the price.
#3 Always Vet the Place by Checking Reviews
One advantage of larger sites is the power of the review. You'll know before you book whether others have had a satisfying stay, whether they showed up and found their reservation canceled, wasn't on the books, or the rental wasn't the size or view promised. If it's a choice between a lower priced place with no reviews and a higher priced place with reviews, go with the well-reviewed location despite the cost difference. You don't want a nasty surprise to ruin your vacation.
#4 Never Pay via Cash or Cash Equivalent
Scammers will always push for cash up front – that's how they operate. You send a "security deposit" or the entire fee only to show up and find you have no place to stay and no recourse. PayPal is a little safer than cash, but can still result in loss of your funds (or a wait for a refund). Credit cards protect you from fraud and will usually guarantee purchases including a vacation rental. You may be able to reserve with your credit card then pay when you arrive.
#5 Don't Trust Photos
There are a couple of issues with relying solely on property photos to make your decision. First, a scammer can send pics of any home. It may not be a home they are authorized to rent, just random photos of a nice place. Second, photos on even the most reputable of travel sites are taken in the best rooms in the place and shot in the best lighting and from angles that make the rooms look largest. That's why checking reviews is critical – a picture is not worth 1,000 words!
If you were scammed, always contact the North Carolina Department of Justice (www.ncdoj.org) to report the incident. They may advise you also to contact the police or other law enforcement. If you paid via credit card, contact them promptly to report that you were defrauded on your vacation rental and trigger a dispute and request a refund. The best approach is to be conservative when you book, use these tips and only book from a source you're 100% sure you can trust, no matter how good another deal may seem.
Contact the Law Offices of John T Orcutt to discuss North Carolina bankruptcy debt relief options if you're struggling to pay your bills, are facing foreclosure or are living paycheck to paycheck. Call +1-919-646-2654 for a free consultation in Fayetteville, Raleigh, Garner, Wilson, Durham or Greensboro to discuss your debt dilemma and how we can help.