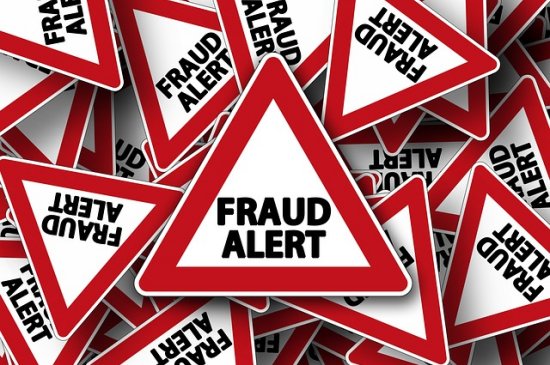 Fraud alerts protect consumers
Image Source: Pixabay.com
In today's fraud alert, we revisit a classic scam that has been brought back to life by fraudsters intent on stealing from decent, hardworking consumers. It's the overpayment scam. This one has come in a variety of forms. Most recently, it's been used on Craiglist or a classified ad that you have placed to sell something. It can be as something relatively small like a table or antique item or something as large as a boat or a car. We'll show you how the classic version of this scam works and how the latest iteration is being perpetrated so you can protect yourself from all forms of the overpayment scam.
The classic overpayment scam
In the most basic form, the scam works so well because it starts out with what you think is money in your pocket. You're selling something in some public forum. Whether it's a bed on Craigslist, a used car in the Auto Trader or classifieds or a prom dress on a Facebook yard sale. What the item is isn't the important part. You get an email or a call offering to buy the item but asking that you ship it to them. That doesn't sound too bad especially when they offer to pay for the shipping.
But it's not standard US post office or FedEx shipping that they request. They direct you to a private shipper of some sort. Then they tell you they will pay for the shipping and all you have to do is give the funds to the shipper. Sounds okay, right? Wrong! They send you a check and then ask you to turn around and immediately ship the item and use the overage cash to pay for it. The thing is, there is no overage cash because the check is bogus. The trick is that you don't know the check is bad until it's too late.
At the minimum, they get you to send $100 (or much more) to the "shipping" company that doesn't exist. Then you find out the check bounced, and you've lost the cash plus incur bank fees. If you go ahead and let the bogus shippers pick up the item, then you've lost what you were selling and essentially paid them to steal it from you. This is extremely common, and many, many people have fallen for it all across the country and continue to each day.
The new overpayment scam
The latest version of the scam starts with something very enticing to many people – a job opportunity. Have you seen the full car wraps that carry a company logo? The idea is that it advertises the company, and you just have to drive around as normal. They pay you for it, and it's all good. This was an actual job that enjoyed a heyday a few years ago, but you have likely noticed that you don't see many of these on the road anymore. They're pretty much passe.
Nonetheless, that's the starting point. It may come as an online ad or an unsolicited email. It offers a wrap job for your car with upfront pay for the "work" and tells you that the cost of wrapping your car is also included. Once they rope you in, they send you a check for your "payment" and an excess amount. They tell you that the extra is to cover the cost of the wrap that will be custom designed for your vehicle and tell you that goes to the third-party wrap company along with your car info.
You're told to send the money to the wrap company. The scammer will tell you it's urgent, so your car wrap can be made and by the time the check comes back bounced, you've already sent several hundred bucks to the scammer. There was no job, no nothing. They flat out tricked you out of your money, and if you were in need already, this could be devastating. The bottom line is if something sounds too good to be true – like an amazing, no effort job offer sent straight to your email – it is.
If you had money stolen from you this way, be sure to report it, although it may be hard to track down the perpetrator. Your best move is to be on your guard and default to a position that amazingly good offers sent from random people are scams. In North Carolina, you can report a scam to the North Carolina Department of Justice, or you can report to the Federal Trade Commission.
For those that are in debt over their heads, living paycheck to paycheck and wishing that they could have a better financial life, Chapter 7 or Chapter 13 bankruptcy may be the best solution. Contact the law offices of John T Orcutt today for a free consultation at one of our convenient locations. We're in Raleigh, Greensboro, Fayetteville, Durham, Wilson or Garner. Call +1-919-646-2654 to ask about our zero down bankruptcy special.