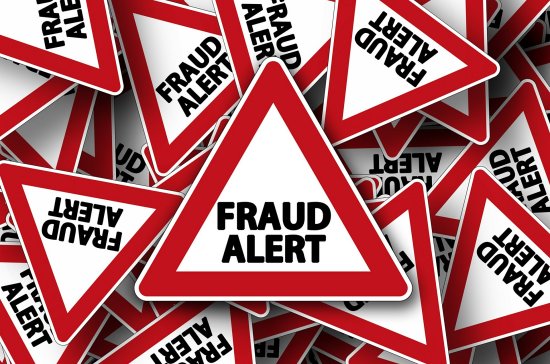 Watch out for this new Greensboro scam
Image Source: Pixabay.com
A Greensboro consumer recently publicized a scam that tried to victimize her. Fortunately, the consumer was savvy enough not to fall for the fraud attempt, but others might not be so lucky. The scam related to a loan from Check 'n Go. This payday loan company was blocked from North Carolina years ago, and all locations closed, but this consumer took out her loan three years ago.
How the Scam Operates 
The Greensboro borrower told Fox 8 that she got a call last month from a company called Alternative Dispute Resolution (ADR) that said they had a lawsuit judgment against her related to her Check 'n Go loan. She was told she was being sued for non-payment of the loan and the lawsuit resulted in a judgment against her. The scammer tried to force her into setting up a payment plan for the debt.
The loan balance ADR told her was very close to the true balance of her loan, so that concerned her because the scammer seemed to have some legitimate information. The scammer had her current contact information as well as a prior address from where she lived in South Carolina. The scammer seemed to be trying to trick the Greensboro consumer into paying a debt she owed to someone else.
Check 'n Go and ADR
According to information from the website Rip Off Report, ADR has been contacting many consumers claiming to be collecting debts for Check 'n Go loans. Some of the consumers hit by this scam never had a loan from Check 'n Go, had a loan from the payday company and paid it off, while others were still current on their debt and paying to Check 'n Go directly.
It is not clear if Check 'n Go sold some debt information to a collection firm if data from Check 'n Go was hacked, if Check 'n Go is somehow involved, or if this is just an independent scammer. Sometimes, companies sell bad debt to multiple debt collection firms even though it shouldn't happen that way. But in this case, it sounds like the "debt collector" in question might simply be a scam.
What to do after a scammer contacts you
The Greensboro consumer in this scam case did the right thing. She didn't give the scammer any money or buy into their threats. Instead, she told Fox 8 that she ended the call and contacted Check 'n Go directly. She said Check 'n Go told her that the collection attempt was a scam and she was in good standing with them on her loan.
After contacting the creditor, the Greensboro consumer also reached out to the Better Business Bureau to report ADR and their attempt to scam her. The Better Business Bureau and Federal Trade Commission are good places to report scams. Also, notifying the North Carolina Department of Justice (NCDOJ) is the next thing to do. The NCDOJ can issue a scam alert to warn other consumers.
How to Deal with Scammers 
The first things to do is not to give the potential scammer any additional information. Don't confirm anything even if they have correct information about you, your finances, your work or home address. By law, they have to tell you they are attempting to collect a debt. If they don't offer this disclaimer first off, that's  red flag they could be a scammer.
Next, tell them you can't talk and ask for contact information to call them back. Ask for the full company name and the caller's first and last name. Scammers don't want to give you info and will tell you they will call back or pressure you to pay. These are red flags. Contact the creditor to ask for confirmation of the debt collector's right to collect. Also, research the collection agency and look for scam alerts.
Be cautious about debt collection scams and if you're struggling with debt, consider the benefits of consumer bankruptcy. Contact the Law Offices of John T. Orcutt and schedule a free Greensboro bankruptcy consultation. Call +1-919-646-2654 now for a free appointment at one of our locations in Raleigh, Durham, Fayetteville, Wilson, Greensboro, Garner or Wilmington.
Resources:
Fox 8 Report