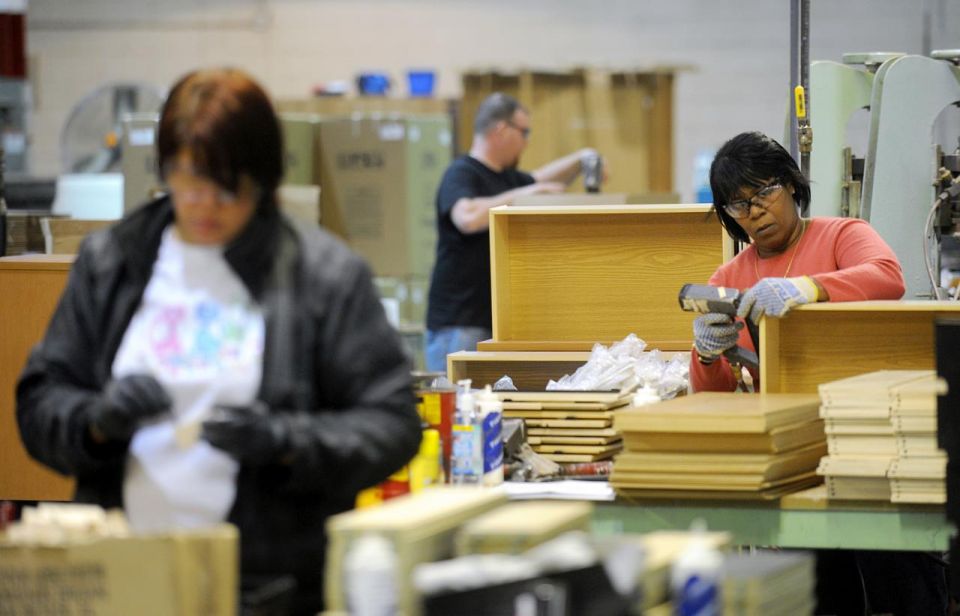 Image source: NewsAdvance.com
Last month, North Carolina-based Furniture Brands filed for Chapter 11 bankruptcy and the effects of this filing could filter down into personal bankruptcies as well. For years the furniture manufacturer has been slashing jobs in the state and outsourcing more work to cheaper shops in Asia totaling nearly 9,000 jobs lost. With the NC job market already depressed are these employees now part of our state's unemployment roster?
But as bad as the outcomes could be for those who have recently lost their jobs with the furniture maker, even worse could be the impact to existing pension recipients. Furniture Brands has approximately 20,000 participants in its pension fund and owes more than $200 million in retirement obligations but it looks as if this could prove problematic as it's underfunded.
While Furniture Brands has an arrangement with Pension Benefit Guaranty Corporation to insure its pension and meet responsibilities if the company that hired them can no longer meet their obligations. But the maximum benefit guaranteed varies each year in accordance with federal law and may mean that some recipients may feel the sting of lower payments.
Image source: HickoryWellCrafted.com
So the question we asked today is – could Furniture Brands sell off and bankruptcy cause personal bankruptcies to increase in North Carolina? The likely answer is yes but the full effect may be difficult to discern. For those that lost their jobs and haven't been able to find replacement employment, there may be a bankruptcy risk for this upheaval.
For those Furniture Brands' employees that are already retired, if there is a decrease in benefit payouts such that retirees can no longer afford to service their debts, they may need to file for bankruptcy relief and protection. Ultimately, the Furniture Brands chapter 11 bankruptcy could cause a ripple effect that could lead to thousands of personal chapter 7 or chapter 13 bankruptcies.
And it's not just Furniture Brands' employees that could be affected. Businesses that relied on the company for service or maintenance contracts or small businesses in communities such as Triad or Hickory where the manufacturer had a larger footprint could also be negatively impacted. This could lead to layoffs and more bankruptcies.
Image source: Finkeldei.com
The company was made up of a wide range of quality furniture brands and manufacturing facilities including Lane, Thomasville, Hickory, Broyhill, Henredon, Drexel Heritage, Pearson and La Barge. If you worked for one of these companies, have lost your job and are struggling, you may want to talk to a reputable North Carolina bankruptcy attorney like John T Orcutt about your debt dilemma and how chapter 7 or chapter 11 could help you.