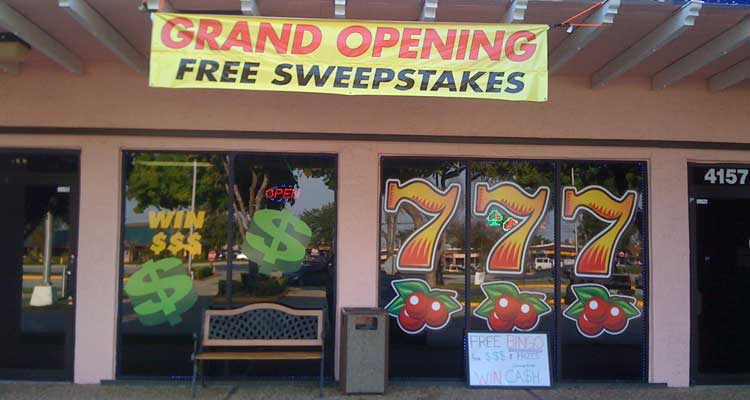 Image Source: internetsweepstakesusa.com
When you hear the term "internet sweepstakes café," it sounds innocent enough, right? Well, names can be extremely deceiving. These cafes, also known as sweepstakes parlors, are notorious for scamming thousands of North Carolina citizens out of some pretty large amounts of money.
The problem had gotten so bad, in fact, that North Carolina law makers took a stand against the cafes and banned their operation just over three years ago. The bill identifies "sweepstakes" as "any game, advertising scheme or plan or other promotion" that can be played on an electronic machine that presents an "entertaining display" and simulates gambling games where winning is based solely on chance.
Almost six months ago, the State Supreme Court upheld that decision, allowing the ban to stand. But, why are some of these internet sweepstakes cafes still open?

Image Source: wcnc.com
What do Internet Sweepstakes Cafes Actually Do?
Historically, internet cafes or sweepstakes parlors operate under a false premise that customers can win big cash and prizes by playing video games. They also sell phone cards and free internet time in exchange for the opportunity to win these video games. In fact, when you take a good look at the video games that are in these cafes, they look pretty darn similar to slot machines and poker games found in Las Vegas.
Overall, it seems that the slot machine games are the favorite of cafe patrons, but poker, blackjack and other games are also popular. These "games" are actually hosted by an internet company. The café holds a contract with the internet companies and when customers "win," the cash prizes are awarded similar to a lottery. This is the loophole that made sweepstakes cafes legal in the first place.
Instead of winning money as a direct result of the games, the cash prizes are applied to a card. If someone wins a game, they simply swipe their card at the end of play and the money is applied to the card balance. When the customer is ready to leave, they can use the card at the front desk and receive cash.
The internet hosting companies make their money by taking a percentage of the café's total revenue in exchange for the use of their games and sweepstakes opportunities.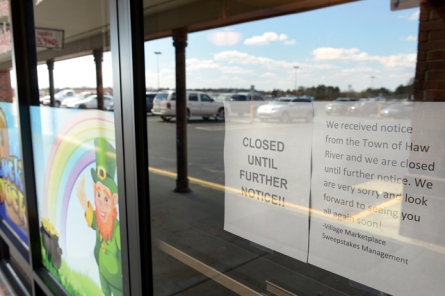 Image Source: thetimesnews.com
The Danger of these Cafés
The main argument against internet sweepstakes cafes is that they exploit poor North Carolinians. These businesses seem to pop up near low-income neighborhoods and lure people who are already struggling with debt with the promise of making easy money.
The electronic games in these cafes are highly addictive and are not guaranteed to be "fair" in any way. Promising to be "entertaining," the sweepstakes cafes often wipe out player's paychecks, squander savings accounts and destroy families. How's that for fair and entertaining?

Image Source: theatlantic.com
The Future of Sweepstakes Cafes
In North Carolina, lawmakers are doing all they can to rid the state of dangerous lottery scams and internet café scams. When the business of electronic gambling suddenly turned into sweepstakes parlors, officials quickly took action to ban them. After the Supreme Court upheld the law, some parlors voluntarily shut their doors, while others decided to remain in operation. Law enforcement officers have been busy raiding sweepstakes cafes around the state after the ban, seizing illegal gaming machines and cash. In each of the raids, players found in the cafes were issued citations.
While passing the law was fairly easy, getting rid of every café within the state is proving to be an uphill climb. As it stands today, internet sweepstakes café owners argue that they have replaced the old "illegal" gaming software with new software that puts their businesses in compliance with state regulations. With all the money these cafes are making off of their poor and unsuspecting customers, it's easy to see why they would put up a fight to remain open in North Carolina.
If you are one of the thousands of people in North Carolina struggling with debt on a daily basis, spending money at an internet sweepstakes café is not a solution to your financial problems. Instead of spending money electronic gaming machines, do yourself a favor and consult with a local North Carolina bankruptcy attorney. Find out how Chapter 7 bankruptcy or Chapter 13 bankruptcy can help provide you with a fresh start. It's your best bet!
Dedicated to helping residents of North Carolina find the best solutions to their debt problems. Don't waste another day worrying about your debt. Call +1-919-646-2654 today to schedule a free initial consultation to discuss your bankruptcy options.