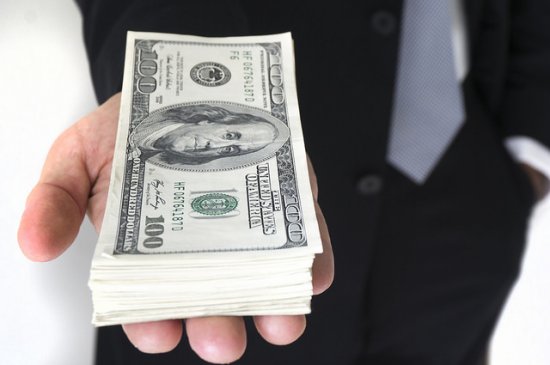 Make too much for Chapter 7 bankruptcy? Maybe not...
Image Source: Flickr User Pictures of Money
Some consumers are under the impression that there is an income limit to be able to file for Chapter 7 bankruptcy to get help with unmanageable debt. The phrase "median income" is often misunderstood as is the requirement for the "Means Test." Just because you earn a decent living – or even a high income – doesn't mean you are ineligible for Chapter 7 – the most sweeping form of debt relief.
Why median income matters
Median income is the threshold set to determine whether or not you must take the Means Test to determine eligibility for Chapter 7 bankruptcy. Those that are at or below the median income are not subject to the Means Test and should qualify. But even those consumers whose earnings exceed the median income may still qualify for Chapter 7.
What is the Means Test?
If your household rakes in more than the median income, the Means Test determines whether your debt is unmanageable based on your earnings. Household expenses are taken into account, as is the size of your family, and other factors. If you are unable to pay your debts, despite earning an above-median income, you should still qualify for Chapter 7 bankruptcy protection.
If you pass the Means Test, is Chapter 7 best?
Consumers who are in over their head with debt usually will pass the Means Test, but Chapter 7 is not the right solution for every household. For instance, if you have more equity in your home than can be protected by North Carolina bankruptcy exemptions, you may want to consider other alternatives. If you are delinquent on your mortgage or auto loan and have equity in the assets, Chapter 7 may not be the best option.
What if you don't pass the Means Test?
If you don't pass the Means Test, have too much equity in your home, or delinquency on a home you want to save, Chapter 13 may be preferable for your circumstances. Chapter 13 allows you time to catch up on past-due balances on an installment payment plan while you resume making your current home or auto payments. Chapter 13 usually also results in a portion of your unsecured debts being discharged.
Don't assume which option is better for you
You may have in mind that Chapter 7 is preferable to a Chapter 13 bankruptcy or vice versa. However, you shouldn't decide this without all the information on the advantages and limitations of each chapter. For instance, Chapter 7 provides immediate relief and more sweeping debt discharge. Plus, you can start rebuilding your credit right away with more money in your pocket thanks to fewer bills.
In contrast, Chapter 13 can be better for those with greater assets or higher equity in their assets. But there is more to the decision than just these considerations. Meeting with a reputable North Carolina bankruptcy attorney to discuss your debt, assets, income and financial circumstance and goals is the best way to discover which option is best for you.
To schedule a free North Carolina bankruptcy consultation, contact the Law Offices of John T. Orcutt by calling +1-919-646-2654 to speak to one of our NC bankruptcy experts at our locations in Raleigh, Durham, Fayetteville, Wilson, Greensboro, Garner or Wilmington.