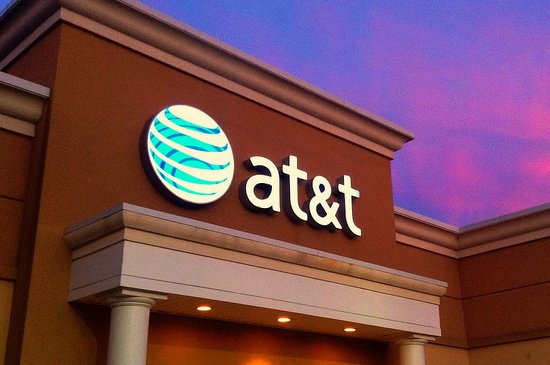 AT&T Wireless accused by FTC of mobile cramming
Image source: Flickr User Mike Mozart
If you currently have mobile service through AT&T or have had in the past five years, you may be owed some money for illegal and unethical billing practices by the carrier. The FTC has slapped AT&T for allegedly engaging in mobile cramming. As a result, the mobile carrier will have to pay a $105 million dollar settlement - this is the largest settlement ever demanded of a wireless carrier. We always want to keep our readers and clients up to date on scams and consumer issues so you can safeguard your money. Here's what the FTC has accused AT&T of doing and how to find out if you're owed money.
Mobile Cramming
So what exactly is mobile cramming that AT&T was accused of practicing? Simply, it's the illegal act of putting unauthorized charges on a customer's wireless bill. According to the FTC, AT&T "allegedly charged consumers' mobile phone bills for third-party subscriptions or services they never ordered or authorized."
Some of the charges were as much as $9.99 per month and were for items such as text horoscopes, ringtones or wallpaper. And it's not just that AT&T was passing along charges from shady third-parties, they were keeping 35% of the illicit charges for themselves. This earned the mobile carrier more than $160 million last year and is a clear indicator of why they were allowing these billing shenanigans.
Were You Overcharged?
You'll need to look back over your old cell bills to see if you were overcharged. The only thing third-party companies needed to make unauthorized charges was your phone number. They didn't have to offer any proof that you ordered. If AT&T was your carrier at any time between 2009 and 2013, you should pull out any bills. If you don't have your paper bills, go into an AT&T store and ask for help.
You should look for any charges that aren't for service, taxes or items you ordered. Essentially, anything that looks dubious warrants a refund request. You'll need the refund request form – click here to get it – and it must be submitted prior to May 1, 2015. You need to provide your current address, any other address you had while with AT&T and the AT&T phone number (you can provide multiple if more than one number was affected).
Once you submit the form online (it takes about one minute to complete if you know the information off hand), you get a message saying your complaint has been received but to expect to wait as long as nine months to hear from the FTC. If you were a victim of mobile cramming, you could receive a full refund of all inappropriate charges. See the sample bill below for an idea of what these illegal charges may look like on a bill.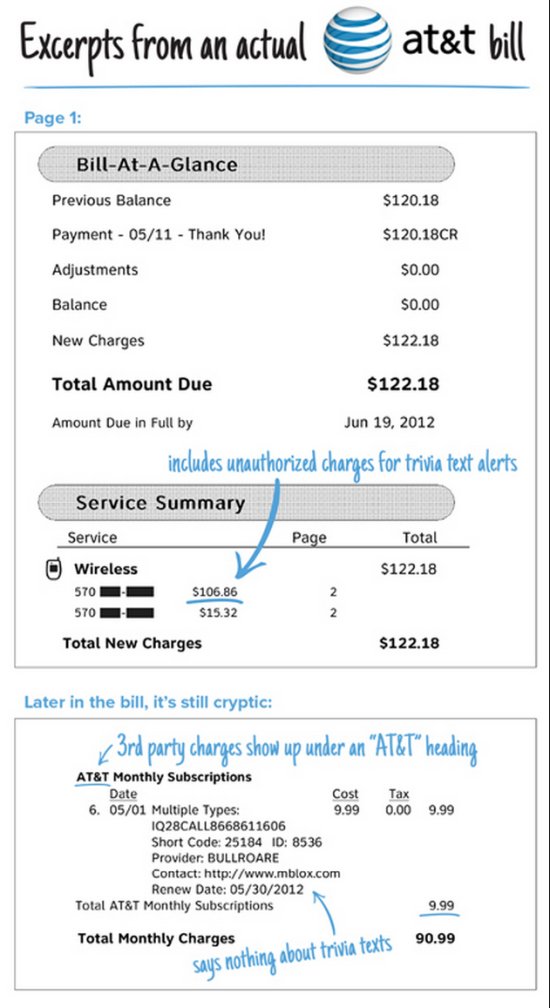 Image source: FTC.gov
One money tip is to consider switching your cell service to a monthly prepaid rather than a contract deal. Prices for month to month services are often cheaper than contract prices. The only downside is that you have to pay for your phone up front, but this is usually much more cost effective than taking a deal from a carrier like AT&T that allows you to get your smart phone for free or at low cost. They more than make up for the cost of the phone by locking you into a costly monthly contract. Smart money is to buy your own phone and shop for the cheapest month to month, no contract service. Trac-phone, Boost and other no-contract carriers actually operate on major carrier's networks like Sprint or AT&T. And because it's prepaid monthly, you won't be subjected to mobile cramming.
If you've got a mountain of debts that you can no longer service, contact the law offices of John T Orcutt for a free consultation on how North Carolina bankruptcy may offer you the financial fresh start you need.