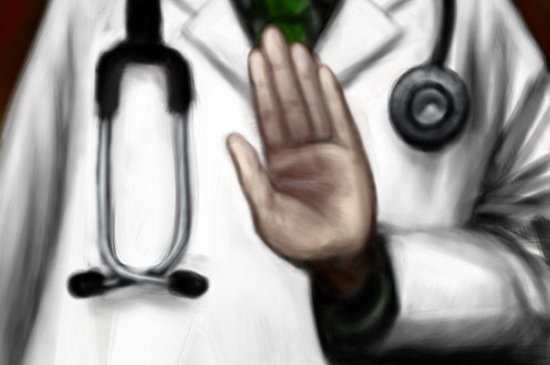 Struggling with medical bills? Consider these facts
Image Source: Flickr CC User Truthout.org
Despite assertions that the Affordable Care Act (aka Obamacare) would help Americans have access to better healthcare with lower out-of-pocket costs, in many cases people are still struggling. ACA policy premiums can be steep, particularly for those who are above the subsidy threshold, and deductibles and other costs are sometimes greater than they were under many pre-ACA policies.
Millions of US Consumers Are Struggling with Medical Bills
A recent study reported by Salon estimated that more than 64 million Americans were struggling with medical debt in 2014, and that number is expected to keep climbing. Medical bankruptcies (i.e. bankruptcy driven primarily by medical bills) has been climbing over the past decade. Out-of-pocket costs for medical care are expected to increase by 50% over the next five years.
The study also showed that many Americans are delaying or cutting back on recommended healthcare because of cost concerns. Slate has been looking at this issue in its Debt Academy series and has found many extreme cases of cost avoidance. One woman they spoke with opted out of an epidural for childbirth because of the out-of-pocket cost – resulting in a very painful experience.
US Consumers Struggle More with Medical Costs Than Those in Other Countries
The study featured in Salon stated that 23% of Americans report trouble – or even inability – to pay medical bills, compared with 6% in the UK. 37% of Americans also avoided care to save money, compared to 4% in the UK. The study also found that 41% of Americans had more than $1k in out-of-pocket healthcare costs, on top of premiums, compared to only 3% in the UK.
While the Affordable Care Act has improved access to healthcare for some who struggled to obtain coverage (such as those with preexisting conditions), it is not a cure-all for the US economic issue of unaffordable healthcare. Even those with medical coverage still report problems paying medical bills, and 44% of those with medical debt stated it had a "major impact" on their life.
What Can You Do about Medical Debt?
Some consumers have sold their homes to pay off medical bills. Others avoid taking medications or delay seeking treatment. Still others just ignore the medical bills they can't afford, which can lead to unpleasant debt collection calls (medical debt collectors can get quite aggressive), plus a major hit to your credit score.
North Carolina hospitals also have a history of forceful debt collection activities, including filing ever-increasing numbers of lawsuits against patients. This can result in a judgment and a lien against your assets. And it's usually just one major medical event – rather than standard care – that causes out-of-control debt, whether that's a heart attack, major surgery, or a cancer scare.
Bankruptcy Can Wipe Out All Your Medical Debt Now
Chapter 7 bankruptcy can discharge all medical debt for those who qualify, and Chapter 13 can buy you more time to pay while reducing the balances you owe. If you're deep in debt and struggling with a pile of medical bills because of a singular event, bankruptcy can wipe it all out and give you a fresh start and financial peace of mind.
Contact the Law Offices of John T. Orcutt now to discuss your debt and how we can help. Call +1-919-646-2654 for a free consultation at one of our convenient locations in Raleigh, Durham, Fayetteville, Wilson, Greensboro, Garner or Wilmington. Call now – let us help!
Resources: