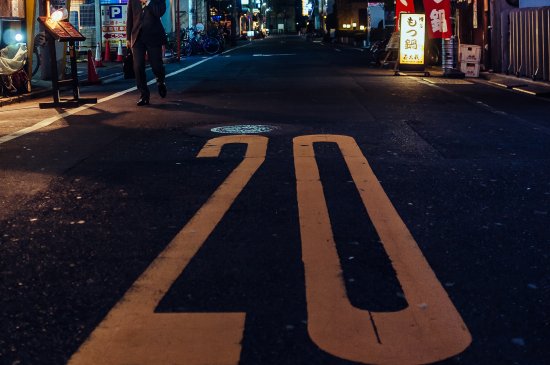 Chapter 20 may be the answer to your debt dilemma
Image Source: Flickr User Fabian Reus
The official federal laws governing bankruptcy don't mention Chapter 20 – this is a term of art to describe the combination of Chapter 7 and Chapter 13 (7+13=20). In some cases, this powerful combination can give you all-encompassing debt relief so long as you qualify for both chapters. Today we take a look at the benefits of Chapter 20 and how to make it happen.
The Benefits of Chapter 7 Bankruptcy
To file for Chapter 7, you must have income below the North Carolina median income or pass the Means Test. If your debt greatly outweighs your ability to pay, no matter your income, you should qualify for Chapter 7 protection. Chapter 7 wipes out most unsecured debts. Aside from child support, alimony, and student loans, Chapter 7 bankruptcy is sweeping. Credit cards, medical bills, and personal loans can be discharged in full within just a few months.
The Limitations of Chapter 7 Bankruptcy
One item of concern with Chapter 7 is assets. If you file as an individual, you can only shield $35k of equity in your home. As a couple, you can shield $75k. Your vehicle is also protected unless you have a luxury auto with tons of equity. Excessive amounts of jewelry, artwork and other pricey goods are hard to protect. The other limitation is on secured debt. If you're behind on your mortgage or auto loan, Chapter 7 can stop a foreclosure or repossession, but only temporarily.
The Benefits of Chapter 13 Bankruptcy
To file Chapter 13, you must have sufficient income to support a repayment plan. Chapter 13 is designed to get you on a schedule to catch up on past-due debt. If you're behind on your mortgage or auto loan, this plan allows you up to five years to catch up on old balances so long as you're also making your current payments. In some cases, you can also strip off a second mortgage if you have low equity and may be able to reduce the principal and interest on an auto loan.
The Limitations of Chapter 13 Bankruptcy
One downside of Chapter 13 repayment plans is that they can be costly because they encompass all your debt, including mortgage, car loan, back taxes, student loans, credit card bills, etc. Some of your unsecured debt might be reduced but not as much as it is in Chapter 7. Because most Chapter 13 repayment plans last for five years, it can be a challenge to stick to a strict budget for years. In the end, though, you can be caught up on your debt and back on track financially.
The Benefits of Chapter 20 Combined Bankruptcy
With Chapter 20, you file Chapter 7 bankruptcy first to wipe out your unsecured debts. That gets rid of medical bills, credit cards, and other debts, and then you file Chapter 13 bankruptcy to get on a repayment plan. Ideally, that leaves you with just your secured debt on the repayment plan. One issue with filing Chapter 13 right as you get a Chapter 7 discharge is you won't get a discharge in Chapter 13, but you can still meet your goals with arrears on secured debt even without a formal discharge if you stick to the plan.
By filing Chapter 7 first, you may be able to get a shorter Chapter 13 repayment period and be out of debt within three years, can pay a greater amount of debt faster, and can clean up other issues, like back taxes, under the plan. The combination of bankruptcy chapters, for some North Carolina consumers, can be life-changing and far more effective than one bankruptcy alone.
To find out more about the benefits of combining Chapter 13 and 7 for greater Chapter 20 debt relief, contact the Law Offices of John T. Orcutt today. Call +1-919-646-2654 now for a free North Carolina bankruptcy consultation at one of our locations in Raleigh, Durham, Fayetteville, Wilson, Greensboro, Garner or Wilmington.