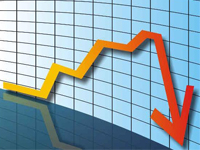 As we officially fling ourselves into a new financial outlook for fall, it's worth remembering that the nation just exited the economic equivalent of another shared "summer of our discontent," during which the overall sluggishness of the American economic season sparked further concerns about the state of domestic job creation and the broader domestic (and global) financial outlook.
So what were people just like you and me most upset about in the current economic malaise? Everything from uneasiness about unemployment rates, increases in income gaps, and the overall doldrums of our individual economic pictures seem to be keeping average American vacationers at home as we entered another back-to-school spending season and continued to consider the benefits of bankruptcy at record rates. 
Now there are some good signs on the horizon as temperatures cool down and post-recessionary optimism goes up. Americans generally are making and spending more now than in the recent past. But a closer look at the "why" reveals that it's not because we're making more money. Instead it's because we're getting so good at not making money—finding extra jobs and working longer hours than ever before just to get by.  
And even with some signs of growth in housing markets and diminishing unemployment filings, this collective American anger at our lingering economic malaise is a bad sign for 2012 election hopefuls looking to parlay favor with a post recession-weary public in the final weeks 'til November 6, 2012.
So, whether it's income inequity or declining quality of life that's bringing us down, many Americans just like you are still suffering, and are ready to take their financial futures into their own hands and use a bankruptcy filing to battle back bills and create a better fiscal outlook in fall of 2012 and beyond.
And so, in these rough and tumble tough economic times, when many factors are exacerbating economic pressures on already beleaguered budgets, isn't it high time for you and your family to lower debt with a more definitive option?  Take a much-needed fall vacation from high summer debt loads NOW through the safe havens of a personal bankruptcy.
Knowing a qualified bankruptcy attorney can also help you face these financial fears, yielding the right kinds of support, information and insights—at a low cost— for a viable and secure future beyond your current economic uneasiness. The bankruptcy attorneys at the Law Offices of John T. Orcutt offer a totally FREE debt consultation and now, more than ever, it's time to take them up on their offer. Just call toll free to +1-919-646-2654, or during the off business hours, you can make your own appointment online at www.billsbills.com.