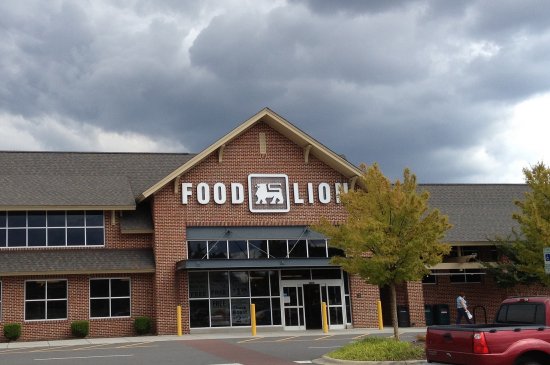 Greensboro Food Lion stores getting facelift
Image Source: Flickr User Miek Kalasnik
The stock market is climbing, and U.S. economic growth is promising, but that doesn't always translate to better results locally. However, there are increasing signs that rising American prosperity is finding its way back to Greensboro, North Carolina. Grocery chain Food Lion, for instance, is investing big in Greensboro and this could be the first of many boosts to the local economy.
Food Lion's Investment in Greensboro
The Food Lion chain is based out of Salisbury, North Carolina, and the homegrown grocer is planning a significant spend in local areas, including Greensboro, that should please local consumers and offer expanded job opportunities.
In Greensboro, North Carolina alone, Food Lion plans to spend $178 million revamping 93 stores in the greater Greensboro area over the span of 2017. This significant investment will go to store remodels and, also, employees and new hires.
The grocery chain will also amp up its community philanthropy initiative, Food Lion Feeds, as part of the investment in Greater Greensboro and the entirety of North Carolina. That means Greensboro shoppers will enjoy nicer stores with greater selections and more staff to assist.
Food Lion's Statement on Their Investment
This initiative was branded "Easy, Fresh and Affordable – You Can Count on Food Lion Every Day." Meg Ham, President of Food Lion, says, "We want to ensure our customers can easily find fresh, quality products to nourish their families at affordable prices every day, delivered with caring, friendly service."
Food Lion's President added, "We look forward to making significant investments in our stores, our customers, our associates and our communities to offer a new grocery shopping experience." Greensboro is the fifth market area that Food Lion is renovating and work runs between March and August.
Greensboro is the fifth North Carolina area where Food Lion has revamped stores and over 2017, roughly 1,000 Food Lion grocery stores will get a facelift. Other areas included in this effort are Charlotte, Raleigh, Wilmington, and Greenville.
What Does Food Lion's Big Move Mean to You?
In addition to having nicer stores to shop in, anytime a major chain like this pours money into an area, as they're doing in Greensboro, it has a ripple effect on the local economy. The enhanced stores will be hiring so that brings jobs, and should also attract spending.
All of this activity is good for the local economy including the contractors hired to work on the stores, materials purchased to make the remodels, and every dollar spent has a positive impact. If you have taken yourself out of the job market because of lack of opportunity, this is a good time to reconsider.
Spending promotes spending, and that means we may see more job openings, not just at Food Lion, but by other Greensboro area employers. Once the market starts an upswing, everyone can benefit. If you're underemployed or unemployed, these are positive signs.
How Can Bankruptcy Help?
If you have been jobless or underemployed for a while, you likely have debts piled up. You may even be dodging calls from debt collectors and find yourself threatened by creditor lawsuits. Once you get a better job, the debt collectors will come knocking looking for repayment.
For those that have extended unemployment, more bills than they can pay off in a year or two, not counting mortgage or a vehicle loan, and want to make a fresh start, Greensboro bankruptcy may be the answer to your predicament.
With Chapter 13 bankruptcy, you can get on a repayment plan to catch up on past-due debt. With Chapter 7 bankruptcy, you can see medical bills, credit cards, some back taxes and other debt discharged within just a couple of months. This can give you a clean financial slate.
To find out more about the benefits of bankruptcy, contact the Law Offices of John T. Orcutt for a free North Carolina bankruptcy consultation. Call +1-919-646-2654 now for a free appointment at one of our convenient locations in Raleigh, Durham, Fayetteville, Wilson, Greensboro, Garner or Wilmington.