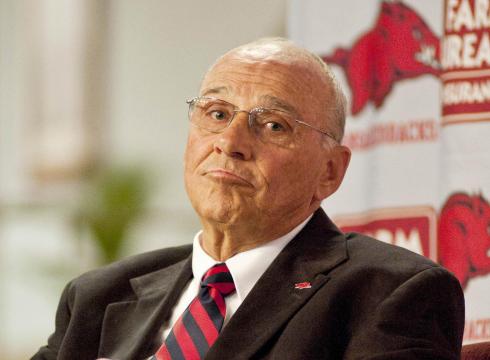 Image Source: usatoday.com
If you're a loyal fan of SEC football, you may recognize the name John L. Smith. In the wake of the Arkansas Razorbacks Bobby Petrino scandal, Smith stepped in as head coach during the 2012-2013 season. He was later let go from Arkansas after having a miserable season, but that's the least of his problems. After filing for Chapter 7 bankruptcy protection in 2012, the court discovered Smith had been dishonest during the process. Charges of fraud were immediately filed in United States bankruptcy court, alleging that Smith had attempted to defraud his creditors of millions.
Smith's Creditors Call Foul
Smith's troubles began before he filed for Chapter 7 bankruptcy protection. He initially blamed his financial woes on Kentucky real estate investments that quickly and unexpectedly went south. In fact, Smith even told the press last summer that he intended to file for bankruptcy protection and hoped his filing wouldn't have a negative effect on his new head coaching position with the Razorbacks. On September 6, 2012, he filed an official petition for Chapter 7 bankruptcy protection, claiming $25.7 million in liabilities and $1.2 million in assets. Two weeks later, Smith amended his bankruptcy petition, claiming $40.7 million in liabilities and $1.3 million in assets.
You may be wondering how a man with a 10 month coaches contract for $850,000 would qualify for Chapter 7? Apparently the payments were structured in such a way that the bulk of the money was supposed to be paid on a deferred basis. Just one week before his bankruptcy filing, Smith somehow negotiated a contract which stated $600,000 of the $850,000 would be deferred into two payments of $300,000 each…one payments on Dec. 31, 2012 and the other on Feb. 23, 2013. By negotiating his payment schedule this way, Smith was legally able to claim a net monthly income of just $107.66 after expenses. How's that for a sneak play?
And while the university's athletic director publically stated that Arkansas had no intention of keeping Smith's money from being seized during bankruptcy proceedings, Smith's creditors had a completely different outlook. In fact, according to court documents, the creditors say Smith "intended to place such funds beyond the reach of the creditors."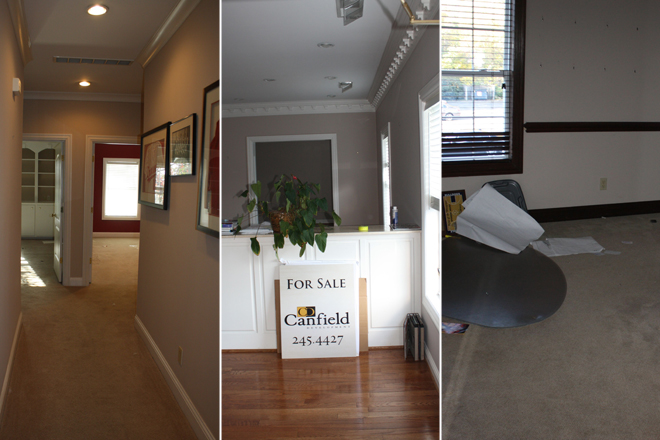 Image Source: arkansasbusiness.com
Abusing the Bankruptcy System
According to official court documents, Smith allegedly transferred more than $2 million of his assets and several properties before filing Chapter 7 bankruptcy. Smith's creditors say he cashed $1 million in certificates of deposit during 2008, but was mysteriously unable to locate those funds. Who loses a million dollars?
His creditors also said that from 2008 to 2009, Smith transferred $1.16 million to his wife, son and daughter-in-law. The bulk of those funds apparently went to the Diana Smith Trust, which just so happens to be named for Smith's wife.
In 2008, Smith transferred ownership of three real estate properties to the trust set up in his wife's name. Two of the properties were located in Idaho and the other in Michigan. He also converted interest in JLS Enterprises II LLC, of which Smith was the sole member, to his wife's trust account during 2008. Until September 4, 2012, Smith continued to sign documents as a "member" of JLS, at which point the business was merged with Fourth and One LLC. And guess who the sole member of that company was? Yup, Smith's wife. Two days after that "merger," Smith filed for Chapter 7 bankruptcy.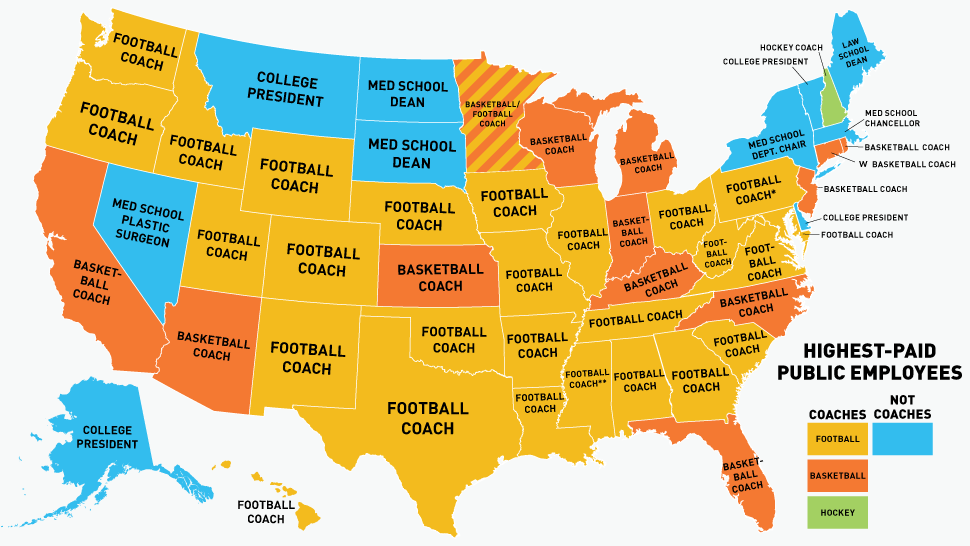 Image Source: chronicle.com
The Settlement
Only months after being accused of bankruptcy fraud, Smith was able to reach a settlement with his creditors. According to the terms of his settlement, Smith, his wife and his children will be forced to pay back $165,000 in cash and 44 acres of land in Kentucky (worth $600,000) to creditors.
More Information
If you are planning to file for Chapter 7 or Chapter 13 bankruptcy, it is vital to avoid problems associated with bankruptcy fraud. In order to do that, it's important to have an experienced North Carolina bankruptcy attorney by your side. If you're ready to get out of debt, contact a local Durham bankruptcy attorney today.
Dedicated to helping residents of North Carolina find the best solutions to their debt problems. Don't waste another day worrying about your debt. Call +1-919-646-2654 today to schedule a free initial consultation to discuss your bankruptcy options.