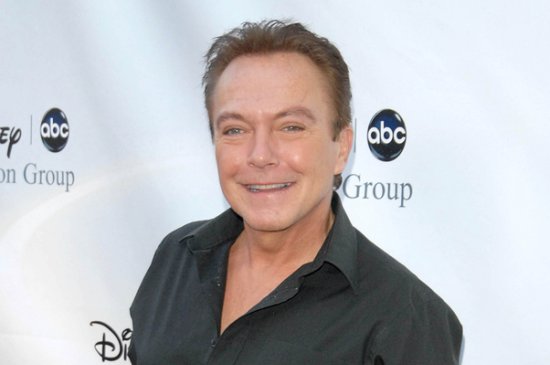 David Cassidy, former teen idol, filed bankruptcy today
If you're a fan of TV Land or are old enough to have watched TV in the 1970s, you may have seen David Cassidy on The Partridge Family. He portrayed Keith Partridge, the oldest child of a family singing group. It was a huge hit show and he was a teen heartthrob of immense standards. His smiling face graced the covers of Tiger Beat and Teen Beat magazine and he seemed to have a dream life. But now he's facing a mega-millions bankruptcy and we have all the details in our latest celebrity bankruptcy news update. After his show was canceled, he had mostly one-off guest spots on an array of popular TV shows and most recently, was a contestant on The Celebrity Apprentice. But now it seems that Cassidy's next appearance will be in bankruptcy court and is likely to be much less glamorous. Cassidy has been struggling with money issues for at least the past five years.
Money problems
In 2009, Cassidy's Bank of America account was garnished by a company called Tenon Ltd for $6,570 in unpaid debt. Then, in late 2012, David Cassidy and his wife Susan surrendered their $1.2 million dollar luxury Fort Lauderdale condo to mortgage holder Bank United to avoid foreclosure on the property. At the time of the foreclosure, they owed $916,488 on the mortgage along with $155,714 in unpaid interest and another $6,588 in unpaid taxes on the property. In 2014, the couple unloaded a 7,000 square foot mansion, also in Lauderdale, for a cut-rate price that likely didn't give leave them with a profit.
Cassidy still owns two properties in Saratoga, New York – a tiny house and a large family home. In addition to real estate and debt issues, he's also had serious personal problems. He has struggled with both substance abuse and drinking problems and was arrested three times for DUI – once in 2010, again in 2011 and, most recently in January 2014. After the 2014 arrest, Cassidy's wife Susan filed for divorce after 23 years together. He was able to avoid jail time for his driving offenses by checking into rehab.
Life issues
Cassidy filed Chapter 11 today, an option open to those seeking personal bankruptcy relief but whose debts are too high for a Chapter 13 plan. This is a debt reorganization plan that allows debtors time to catch up on their bills. Cassidy's debts include nearly $40k in credit card debt, $293k on a personal line of credit (which seems to be associated with a mortgage) and $156k for professional services for attorneys, accountants and similar services. He also has some unpaid medical bills.
When our North Carolina clients come to us seeking debt relief, what we most often see is that they've suffered a major life event. In Cassidy's case, we see several major life events that have created a perfect storm of money trouble. First, he's faced diminished earnings over the years. Second, he's struggled with substance abuse issues. Third, he's dealing with a divorce. Each of these alone is enough to bring someone to the brink of a financial crisis, but all of these together can be overwhelming.
If you're struggling with a major life event and it's taking a toll on your finances, let us help. Contact the law offices of John T Orcutt today for a free consultation on how a North Carolina bankruptcy can address your debt dilemma. Call 1-888-234-4181 to schedule a free appointment at one of our offices in Raleigh, Fayetteville, Durham, Greensboro, Wilson or Garner.