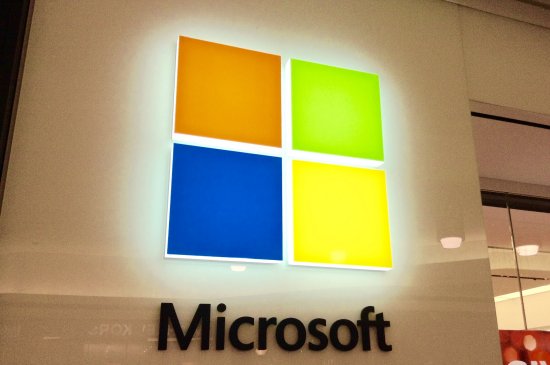 Microsoft phone scam hitting Greensboro, NC
Image Source: Flickr User Mike Mozart
A new scam is plaguing Greensboro, North Carolina consumers and it can result in identity theft, stolen passwords, and terrible financial outcomes. In today's consumer alert, we tell Greensboro residents what to do to avoid falling prey to the Microsoft tech support scam.
How the scam works
Greensboro consumers are reporting that they are receiving calls from a blocked caller ID, and when they answer, they are told it's a call from Microsoft Technical Support. Sometimes they may tell you that you need to purchase a license or service or are told that there's a virus on your computer, and they can remove it via remote access to your computer.
If you pay the fee, you've lost money, and if you gave your credit card info to pay it, you might find out that your credit card info will be used for fraudulent purchases and other illicit activity. And if you allow the "tech support" person to remotely access your computer, they will install malware or keystroke recording software that allows them to swipe your personal information and passwords.
What Greensboro residents are saying about the scam
One local Greensboro resident, Patty Dean, said that she was suspicious of the call from the start. Here's what Ms. Dean said, "I wondered why Microsoft was calling me from a blocked caller ID. The person who spoke to me had an Indian accent and, strangely, that made the call seem legitimate since I know they outsource so much of their tech support."
"Then when they asked for access to my computer, I was concerned so I did a quick Google search and found out about the scam from Microsoft's website. I told them not to call back and hung up. Then, I got two more identical calls within the hour. Finally, I looked up how to block unknown caller IDs from my phone and that seemed to end it. They were very persistent scammers."
What you can do to protect yourself from the Microsoft scam
Beware of anyone who calls you out of the blue and starts asking for access to your computer, personal information, credit card info, or payment for something you didn't order. These calls are very convincing, and they have developed a system they know works to scam many consumers. You can report scams to support-dot-Microsoft-dot-com or the FTC.
Microsoft warns that each year, about three million people fall prey to this scam and a billion dollars a year is paid out by consumers duped by phony tech support scams. If you are contacted by a company that says it's Microsoft, you should know that the tech giant says they NEVER contact consumers in that manner, so you know that if you get a call, it's a scam.
Greensboro, NC consumers: Be on the lookout for this scam
Although this scam has been around for a while, every so often it will surge back up again with refinements and more sophistication which convinces more Greensboro residents to fall prey to this scam. The bottom line is, with caller ID spoofing tech available from basic cell phone apps, anyone can call you pretending to be virtually anyone.
You can't really believe what anyone says when they call out of the blue claiming to be from a business or government agency. These scams all rely on your fear – fear of a computer virus, fear of arrest, fear of a government fine, etc. Don't fall prey to this. Hang up on scammers before they have a chance to get their hooks into you!
This Greensboro, North Carolina consumer alert was brought to you by the Law Offices of John T. Orcutt. If you're deep in debt and need a solution to get a fresh financial start, contact us now for a free Greensboro bankruptcy consultation. Call +1-919-646-2654 now for a free consultation at one of our locations in Raleigh, Durham, Fayetteville, Wilson, Greensboro, Garner or Wilmington.