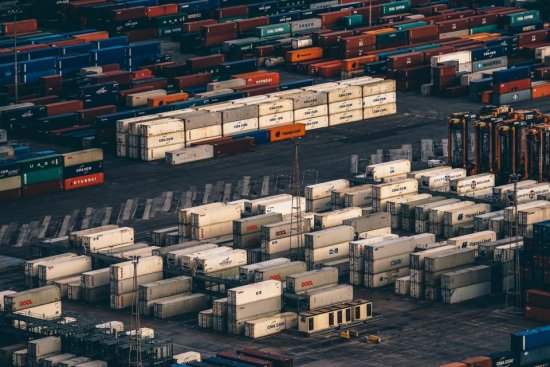 Will the new President revitalize Garner exporting?
Image Source: StockSnap.io
President-elect Donald Trump will be sworn in as the next President on January 20th and, like him or not, he's already working on job growth. With unbalanced trade deals that aren't fair to the U.S. in his sights, Garner, North Carolina could benefit from the new President's plans for better trade deals, terms that are fair to the U.S., and a return to profitability and growth for exporters in Garner and elsewhere in the state.
Manufacturers and Exporters Hit Hard
The U.S. has been in a trade deficit situation for years, meaning we bring in more foreign goods than we export out to other countries. In Garner and all around North Carolina, exporters have been hit hard, as have manufacturers. Trump's message that he would develop more jobs and kick up foreign purchases of U.S. goods inspired many that have suffered joblessness, reduced prosperity, and financial issues.
In North Carolina, furniture, clothing, and carpet saw a heyday for decades, but over the last 20 years, these industries have been slashed by two-thirds. Uneven trade deals with other countries can be blamed for some, if not all, of the industry shrinkage in our state. NAFTA (North American Free Trade Agreement) will hopefully be one of the first pacts to be adjusted.
Import Taxes Part of the Plan
Another of Trump's pledges during his campaign was to set higher taxes for foreign manufacturers to bring in goods to the U.S. This has some Garner, North Carolina exporters worried that there could be a backlash on U.S. goods normally purchased overseas, such as medications, machinery, and agricultural goods produced in North Carolina and sent overseas as exports.
The other area of concern is a good news/bad news situation. The stock market has been going gangbusters since the election and that means a stronger dollar. The market broke a record at 19,000 a little more than two weeks after the election and is now poised to break another record at 20,000 in coming days. This is great for your 401(k) but not so great for exporters.
Good News for North Carolina?
Garner, North Carolina exporters might see a payday coming depending on how the new POTUS goes about trying to amend and adjust trade deals. No firm plans have been released yet, so for now, it's a wait-and-see game. There have been some positive signs with the deal to keep Carrier in the U.S. and then another deal with Japan to invest $50 billion and create 50,000 new jobs.
For exporters and workers in North Carolina, the trickle-down effects remain to be seen, but we'll know more by late January after Trump takes office and begins to enact policies and reverse other policies put in place by President Obama, both of which he has promised to do. This could be a boon for the state, but we won't know until later in 2017.
Are Your Finances Ready for the Future?
Are you struggling with debt? Are you living paycheck to paycheck? Are you falling behind on payments for your car or home? If this is your reality, you won't be in a position to benefit in any positive changes from the new administration. Living with debt consumes your life and makes it impossible to focus on work or enjoy any quality of life.
If you're unable to save for the future and barely able to meet your obligations, this is a sign you need a debt intervention. It can be hard to dig out of a tough debt situation without assistance. North Carolina bankruptcy might be the best thing for you so you can enjoy a financial fresh start and begin a brighter future. Consult a reputable Garner, North Carolina bankruptcy attorney to learn more.
Ready to get out from under debt that you can't afford? Contact the Law Offices of John T. Orcutt today. Call +1-919-646-2654 now for a free Garner, North Carolina bankruptcy consultation at one of our convenient locations in Raleigh, Durham, Fayetteville, Wilson, Greensboro, Garner or Wilmington.