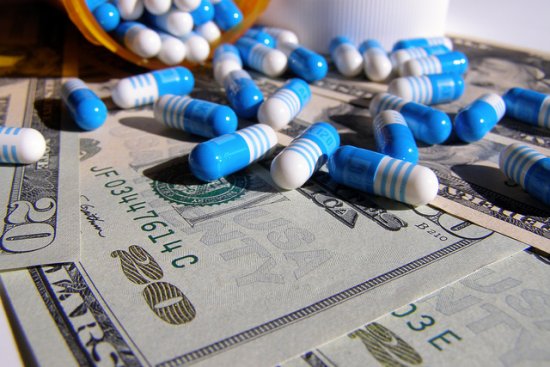 ACA coverage gaps frustrate Garner, NC woman
Image Source: Flickr User  Chris Potter
A Garner, North Carolina woman, Tessa Stanton, is drawing attention to issues with the Affordable Care Act that are driving increased medical costs – and a lack of adequate medical care. Stanton posted a YouTube video that went viral about her ACA frustrations and that reflects many NC consumers' issues. Are you struggling with your health insurance and stuck with more medical bills than you expected?
What the Garner, North Carolina woman said that made the video go viral
The video was intended to vent Tessa Stanton's anger at trying to help her mother get the medical treatment she needed. Stanton's mother was relocating from her home in Alabama to Garner, NC to be near her daughter. But the transition meant significant problems with her Affordable Care Act insurance plan. Stanton tried again and again to get her mother seen by an NC doctor.
However, she couldn't get an appointment, and that meant her mother could not have a vital prescription she needed refilled. Stanton called local doctors trying to find someone who would see her mother and accept the insurance with no luck. She also called the insurance company again and again, and they reportedly told her to "Call President Obama."
So Stanton tried that too with no luck at the White House. In annoyance, Stanton recorded a series of videos reflecting her frustration and worry about her mother's health. Those went viral and scored millions of views, many by watchers that have also been frustrated with the limitations and caveats of their ACA coverage.
The ACA is not a barrier against medical debt
While statistics do reflect that bankruptcy filings that can be majority attributed to medical debt have lessened since the advent of the Affordable Care Act, they have not stopped. ACA coverage often comes with steep copays or coinsurance, high deductibles and a roster of vital procedures and tests that are not covered.
A catastrophic illness such as cancer can result in massive medical bills that have a great percentage that is not paid by the insurer – and many cannot afford to pay their share. Many find that ACA insurance plan premiums are too costly because of poor competition in their state - or because they fall in the gap between Medicaid and tax subsidies to assist with coverage, so they remain uninsured.
No matter the reason, the ACA is not a guarantee against medical debt or medical bankruptcy. If you are weighed down by a pile of medical bills you can't afford to pay, Chapter 7 and Chapter 13 bankruptcy can both help you deal with this debt. With Chapter 7, medical debts are wiped out completely. With Chapter 13, they can be discharged in full or in part.
Medical bankruptcy remains a viable option for those drowning in debt. Most consumers struggling with medical debt are also likely maxed out on credit cards and may be behind on mortgage or auto loans. Debt usually comes in many types at once and isn't usually limited to just medical debt or just credit cards. Fortunately, bankruptcy can help with most all unsecured debt.
Find out more about Garner, North Carolina bankruptcy
If you're drowning in medical debt – or any debt – that you can't afford to pay, speak to a reputable bankruptcy attorney to find out if bankruptcy is the best solution for you. Contact the Law Offices of John T Orcutt to see us at our Garner, North Carolina office. Or call us at +1-919-646-2654 now for a free North Carolina bankruptcy consultation at any of our locations in Raleigh, Durham, Fayetteville, Wilson, Greensboro, Garner or Wilmington.