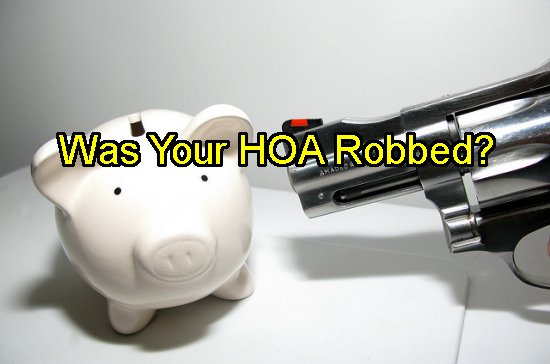 Is your HOA missing funds? Garner investigation probes management company
Image Source: Flickr User frankieleon
Do you live in a Garner, North Carolina neighborhood with a Homeowner's Association (HOA)? If so, you may want to dig in and find out if your HOA was affected by an embezzlement scheme that allegedly pilfered between $500k and $1 million from neighborhoods in Wake County and Johnston County.
Police estimate that 29 neighborhood homeowner's associations may have been robbed by a company called Kornerstone Community Management. On Kornerstone's website, the following neighborhoods are listed for which they collect dues and fees:
Arbor Greene, Boling Townes, Broadmoor, Glen Road, Greystone Crossing, Hoke Landing, Holly Field, Honeycutt Landing, Hunter's Mill, Ives Landing, Jordan Ridge, Krendle Woods, Laneridge, Leone Landing, McKenzie, Partin Place, Quail Woods, Rowland Meadows, Rowland Pond, Sierra Heights, Southern Trace, Meadows of Southfort Plantation, Valleys at Ashbrook, Valleys at Aversboro, Vandora Pines, Wellington, and White Oak.
What Does the Missing Money Mean for Homeowners?
Several HOAs turned to Garner, North Carolina police to report the financial irregularities which triggered the investigation. At least one neighborhood posted a notice that they don't have access to HOA funds because of the investigation and possible theft/fraud by Kornerstone.
Last month, Kornerstone Management shuttered with no notice to the HOAs it serviced, but its website gives no indication of the closure. One neighborhood, Holly Field, reported Kornerstone had $89k of funds in accounts managed by Kornerstone and no access to the funds.
One HOA told investigators that Kornerstone had bounced a check for a neighborhood bill when the HOA had ample funds to cover the expense. What does this mean for homeowners in the affected neighborhoods—and could homeowners be left holding the bag?
Will Homeowners be Forced to Pay for This Fraud?
HOAs in North Carolina have expansive powers and, if the money is gone for whatever reason, the HOAs could go back to homeowners to assess additional fees to cover expenses. While that doesn't seem fair, HOA agreements allow for special assessments in times of need.
If repairs are needed and the accounts are dry, there's little doubt that HOAs will go back to homeowners for the money they need. What if homeowners don't want to pay again after the money they already paid was (allegedly) pilfered? They may have no choice.
HOAs can apply liens to the homes of property owners that don't pay up, often without going through a court process, depending on the fine print in the homeowner's contract. This seems unreasonable, but HOAs have broad powers and can punish property owners under North Carolina law.
Will Bankruptcy Get Rid of HOA Fees?
If you're already struggling financially, an additional assessment may be too much to bear and could pull you under. Bankruptcy and HOA fees are complicated. All HOA fines and fees owing at the date of the bankruptcy filing can be vanquished, but liens are more complex.
It's better to file bankruptcy prior to the situation getting so bad that a lien is tacked onto your property. Also, know that HOA fees and fines assessed after the bankruptcy still apply. If you're facing foreclosure, timing is critical to ensure that HOA fees don't follow you after the foreclosure and bankruptcy.
To find out more about dealing with HOA fees, fines, and liens in bankruptcy, contact the Law Offices of John T. Orcutt for a free Garner, North Carolina bankruptcy consultation. Call +1-919-646-2654 now for a free appointment at one of our locations in Raleigh, Durham, Fayetteville, Wilson, Greensboro, Garner or Wilmington.