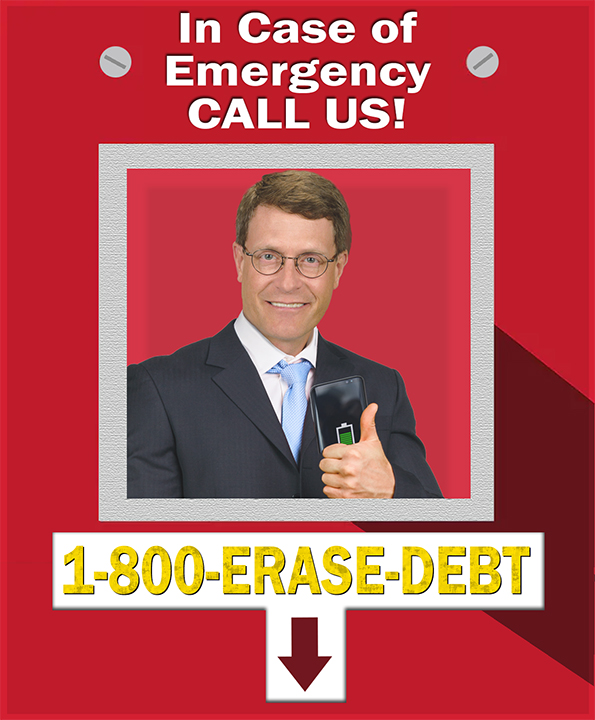 WE ARE OPEN AND A PHONE CALL AWAY!
Got debt? 
Need debt relief and need it NOW?
WE ARE OPEN FOR BUSINESS!!!!
Get the help you need before it's too late, before there is no help to get.
Truth is, the U.S. Federal bankruptcy laws provides the world's best debt relief.
The results can be amazing.
Whether you need to file bankruptcy, or think you might, or just want to find out what filing bankruptcy can do for you, or just want answers, the time to act is NOW.
With so many Americans out of work or losing hours, every family is in trouble, and the need for debt relief is about to go through the roof.  
Given this crisis, we fully expect that the demand to be 10 times more than what we can handle.
Unfortunately, like every business, we have limited staff… and that gives us no choice.
It's FIRST COME, FIRST SERVED.
And, when we fill up with families to help, we will have no choice.
Everyone else will get turned away.
So, BE THE FIRST.
Call now.
Make sure your family is NOT the one that gets turned away.
Call now, even if all you need are answers.
FOR RIGHT NOW…the consultation is FREE, the answers are FREE, and the information is FREE.
To make things even easier, there's no need to get in your car.
We are doing everything right OVER-THE-PHONE.
That's right…OVER-THE-PHONE.
TODAY, we have the staff to help.  TOMORROW, we won't.
So, please, don't just sit there and worry and stress and lose sleep when…by just picking up the phone you can get you the information and answers you need.
We exist to help.
Call us or better yet, click below and we'll call you!