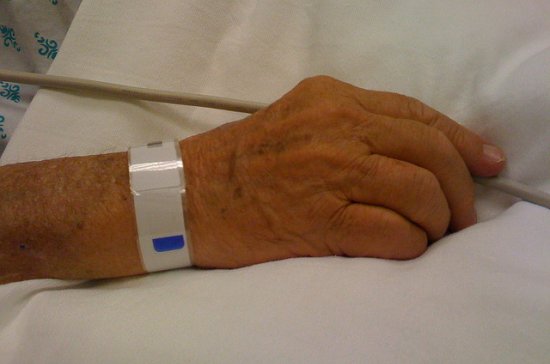 North Carolina hospitals pull back on suing patients over unpaid bills
Image source: Flickr user JonCates
Suffering an illness or accident so serious that you require a hospital stay is bad enough but can be more stressful if you're uninsured or can't afford your co-pay or co-insurance. And what makes it even worse is that many state hospitals have sued former patients who didn't pay their bills. This is, quite literally, adding insult to injury. The good news about these bad debt and bad health occurrences is that area hospitals are now curbing this practice.
Over the last four years, collection lawsuits filed by Carolinas Health Care System hospitals have dropped by nearly 50%, and Iredell Memorial stopped filing debt lawsuits altogether in 2014. UNC Health Care and Wake Forest Baptist Health hospitals have also backed off of filing collection lawsuits against former patients. It's not kindness that's driving this welcome trend, but bad publicity.
The Charlotte Observer and News & Observer of Raleigh ran an expose back in 2012 over NC non-profit hospitals showing they filed roughly 8,000 lawsuits a year against cash-strapped patients that were uninsured. Hospitals were accused of aggressively pursuing low-income consumers who they should have instead been helping in their role as not-for-profit institutions. One of the lawsuits was a $200,000 claim against a Vietnam veteran for a leg amputation procedure.
UNC Health Care even went so far as to seize state tax refunds of those who owed money. Thanks to a set-off debt rule that allows government agencies to deduct debts greater than $50 from refunds, the hospitals didn't have to resort to a lawsuit to snatch the money. These include past due property taxes, water or sewer bills, ambulance fees and, apparently, hospital bills from UNC Health Care.
What was really nasty about this debt collection method is that they took money without giving any heads up. You wouldn't know until you saw that part (or all) of your state tax refund was missing. And what's even worse is that UNC Health Care would file for a set off on debts that were up to a decade old. They didn't allow for any statute of limitation even though nearly ever other type of debt (save for federal student loans) has an expiration date.
After the media scrutiny, North Carolina state legislators passed a law in 2013 that:
Ended debt set-off against tax refunds in most situations
Barred hospitals from putting consumers into collections who were applying for charity care
Required hospitals to give 30 days notice that they were putting a debt into collections
Blocked hospitals from attaching debt liens to a home for hospital bills while both spouses are alive
Blocked hospitals from forcing a home into auction to cover medical debts of a minor until the minor reaches 18 or moves out of the home
Bars non-profit hospitals from using "extraordinary collection actions"
The law is good news for those that struggle with medical bills. But it's disturbing that some hospitals continue to file lawsuits against low-income and uninsured consumers who had no choice but to seek necessary treatments at a hospital.
If you are plagued by significant medical debts you can't pay, filing a North Carolina bankruptcy can wipe these debts out once and for all and give you the peace of mind you deserve. Contact the law offices of John T Orcutt for a free consultation at one of our convenient locations. Be sure to ask about our zero down bankruptcy specials.