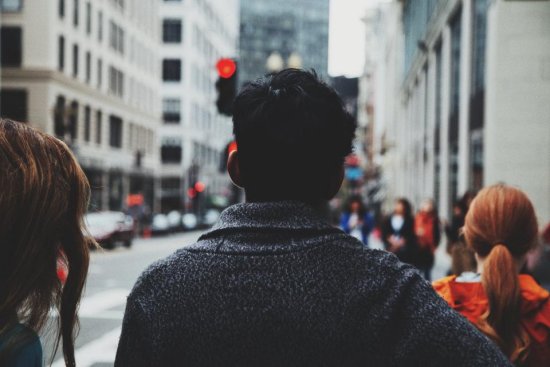 Looking for a job in Wilmington?
Image Source: StockSnap.io
There is good news for the unemployed and underemployed in Wilmington and greater North Carolina area. As of the end of February, North Carolina's jobless rate was down to 5.1%. Our state added more than 9,100 jobs, and this has boosted employment and hopes for the economic rebound that continues in Wilmington and the rest of the state.
Unemployment Down from Last Month and Last Year
In January 2017, North Carolina's unemployment rate was 5.3% and is now down two points, according to numbers from the North Carolina Department of Commerce. A year ago in February 2016, unemployment was one-tenth of a percentage point higher than the same month this year in 2017.
A Federal Reserve Bank economist said, "It's just a very good report for a state economy that seems to be doing very well right now." In fact, over the past 12 months, North Carolina has seen a gain of more than 76,000 jobs in non-farm sectors. Only two sectors lost jobs last month – information and financial.
Leisure and hospitality led the gains with 3,500 jobs, education and health gained 1,700 jobs, and professional and business services gained 1,200 new jobs. Regarding hard numbers of jobs, a monthly survey showed a net increase of more than 16,600 of those employed compared to the prior month.
What Unemployment Can Do to Your Finances
The Pew Charitable Trusts ran a study on the effect of unemployment, and the results show just how devastating even a short gap between jobs can be if you're not ready with a financial safety net. If you're a Wilmington resident who has experienced joblessness, you may have felt some of these ill effects:
Overall loss in wealth – Wealth is your assets minus your liabilities. Before job loss, you might have had equity in your home and auto, but unemployment might force you to tap into your home's equity, give up a car, or run up your credit cards, so you owe far more than you have value in your assets.
Depleting your savings – Even if you have an emergency fund, if your unemployment outlasts the safety net, you might find yourself tapping into your children's college accounts, your retirement savings, or borrowing against your 401(k). That means less in the bank now and more expenses later in life.
Take on high-interest debt – Many people without a safety net or easily accessible savings who suffer long-term joblessness may find themselves in the terrible position of taking on unaffordable debt. This can include payday or title loans, even though these are illegal in Wilmington and greater North Carolina.
Maxed-out credit cards – Many Wilmington consumers that suffer unemployment may find it's easy to max out credit cards just to pay for necessities like utility bills, groceries, and keeping gas in your car. Credit cards can help you over a short hump, but if the joblessness continues, you're just in more debt you can't afford.
Lower credit score – All these symptoms can lead to a lower credit score which, in turn, can keep Wilmington consumers from getting the job they want. More employers than ever are now running credit checks before offering employment even for non-financial jobs. Rebuilding credit can be painstaking.
Unemployed in Wilmington or Just Back to Work?
Now is a great time to get back into the workforce if you've been dealing with long-term unemployment. There are more opportunities now than there have been in years. If you can get back to work, the next thing for newly employed Wilmington residents is to deal with the debt they racked up while out of work. Wilmington, North Carolina bankruptcy can help get you out of debt.
If you've recently found a new job, but are still overwhelmed with debt, now is the time to look at bankruptcy. Because the last six months of income are averaged to determine if you qualify for Chapter 7, the most sweeping form of debt relief, filing when you've just started back to work may be wiser than waiting for your average income to rise.
To find out more about the debt relief offered by bankruptcy, contact the Law Offices of John T. Orcutt for a free consultation by a bankruptcy attorney in Wilmington. Call +1-919-646-2654 now for a free appointment at one of our locations in Raleigh, Durham, Fayetteville, Wilson, Greensboro, Garner or Wilmington.
Resources: