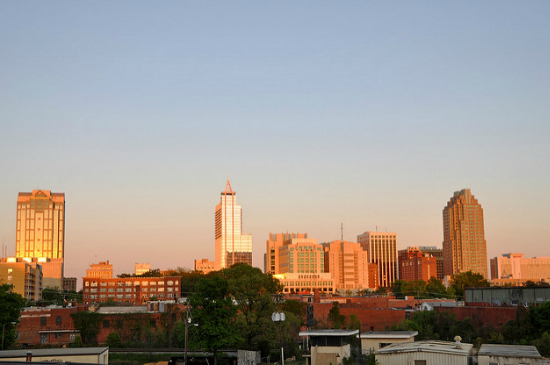 Check out the Google reviews of our Raleigh, NC office
Image Source: Flickr User James Willamor
The Law Offices of John T. Orcutt have been serving North Carolina bankruptcy consumers in Raleigh, NC for more than 30 years, and we're pleased to announce we've reached 100 reviews on Google for our Raleigh office. Our clients love us – and the feeling is mutual.
In addition to our Raleigh offices, we're also in Greensboro, Garner, Wilson, Durham and Fayetteville so that we can better serve consumers and small business owners in North Carolina who are struggling with their bills and looking for debt relief.
Here are a few of the highlights from our Google reviews:
"Everyone at the office was respectful and gracious in this difficult time…"
"When I left their office I felt so relieved and like a ton of bricks were taken off me…"
"Thank you for a wonderful experience…"
"They were compassionate and professional at all times…"
"Always has an answer for my many questions…"
Our reviews give you a glimpse of the bankruptcy process from our clients' perspective. When people first come to us, they're often stressed, confused, and intimidated. We understand, and we work to put your mind at ease while helping you get out of debt.
When we meet with our clients, they often share similar concerns:
They are stressed out about having more debt than they can afford to pay.
They are tired of dealing with debt collectors who make threats and call non-stop.
They are drained from living paycheck to paycheck.
They have let the debt stress build until they are at the breaking point.
They don't understand what bankruptcy has to offer.
Our job is to reassure and then educate. Like any area of the law, bankruptcy can be confusing, but the first thing to know is that it exists to help you when you're overwhelmed with debt. Bankruptcy can be life-changing and get you on track for a brighter financial future.
We help our clients see that bankruptcy is not an end, but a beginning. People may think filing for bankruptcy means hitting rock bottom, but it doesn't. It's a lifeline that lifts you up when other circumstances have knocked you down and wrecked your finances.
For most people, financial distress is caused by a major life event – often something out of your control. For some, it's divorce. For others, it's job loss, an accident, or a serious illness. A drop in income, an increase in expenses, or both, can push your finances to the breaking point. We'll sit down with you and look at your debt, your income, and where things got off track. Then we'll implement a bankruptcy solution that will help put things right.
It's this customer-centric, caring approach that drives the great Google reviews for our Raleigh, NC bankruptcy office. Whether you come to see us in Raleigh or one of our other locations, you'll receive excellent customer service and will come out of the process pleased with the results.
If you're stuck with debt you can't afford, contact the Law Offices of John T. Orcutt. We offer a free consultation to discuss your finances, explain the differences between Chapter 7 and Chapter 13 bankruptcy, review the benefits of each, and look at which might work better for your unique circumstances.
Even if you decide not to file bankruptcy, you should have the information you need to make an informed decision about your financial future. Call +1-919-646-2654 now for a free consultation at one of our convenient locations in Raleigh, Durham, Fayetteville, Wilson, Greensboro, Garner or Wilmington.