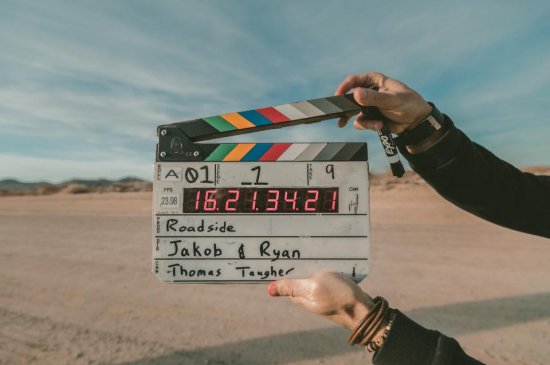 Film production coming back to Wilmington
Image Source: StockSnap.io
Wilmington, North Carolina residents who are carpenters, painters, tailors, caterers and more should be thrilled to hear that Governor Roy Cooper is reinstating the film incentive program to lure Hollywood back to the city.
Change From Incentives to Grants Crippled the Local Film Industry
EUE Screen Gems Studio in Wilmington is hopeful that the replacement of the grant program with the former incentive program will be enough to draw filmmakers back to Wilmington and North Carolina in general.
More than 400 film and TV programs were shot in Wilmington and 100 other counties in North Carolina, from "Dawson's Creek" to the recent "Iron Man 3." Unfortunately, a change in state rewards to filmmakers plus the controversial HB2 law crippled the local film and TV industry.
Governor Cooper Announces Changes Back to Old Program
Governor Cooper was in Wilmington yesterday and met with local officials and film industry reps to discuss his change from the grant back to the incentive program. Cooper said, "When you look at the data, you can see that the incentive worked."
This program gave filmmakers and TV producers a certain amount of money for choosing to film in Wilmington and greater North Carolina. Cooper also said the grant program which offered a smaller flat amount had not been successful and admitted HB2 had "taken its toll."
Grant Program Ends This Year - Incentives Back for 2018
The grant program will continue through this year, but then in 2018, the incentive program will be reinstated. Cooper told local and industry leaders the incentive plan is "something that works."
Producer Dale Williams, who has worked with the TNT channel said, "We will have to rebuild trust [with production companies]." Over at EUE Screen Gems, executive vice president Bill Vassar is hopeful. He said filmmaking in the state has impacted 100 counties and all "have been affected positively."
Film Industry Drove Local Jobs and Revenue
Vassar called the film industry a jobs creator and says, "The money keeps going through the community" and added, "An average TV show or film is going to have 125 [local] people that work for them." In 2014, Wilmington saw $175 million in film production dollars spent in the city.
Johnny Griffin of the Wilmington Regional Film Commission says, "Those series when they're here are probably employing 90 to 95% local individuals on those productions." Griffin admitted the grant program meant "a drastic impact for us" regarding declines in production here.
Grant Program Killed Local Film Jobs According to Industry Representatives
Griffin said the grant program saw many productions leave North Carolina for the greener pastures of Florida and Georgia, which have incentive programs and, as a result, he took calls from local businesses who told him "their revenue is down 20 or 40 percent."
Griffin said, "When incentives stopped, it was like turning off a faucet. It literally ended." When the grant cap raised, Wilmington saw a slight uptick, and the dark comedy "Good Behavior" from TNT came to town and also the History Channel's "SIX" about the SEAL team.
Gearing Up for More Film and TV Production in Wilmington, North Carolina
For those that worked with the film industry in Wilmington or your business benefited from local film and TV productions, you have no doubt felt the financial sting of the policy changes that curbed local projects. With Governor Cooper's changes, you can expect that to reverse in time.
If you're in debt because you were unprepared for the market shift and have been struggling to keep your small business afloat or struggling with unemployment or underemployment, as a result, you may need help reversing your financial situation. A clean slate from one of our Wilmington attorneys could be what you need.
To make the most of the ramping up film productions in Wilmington, North Carolina, ditching debt you can't afford isn't a bad idea. If you're a small business owner or individual who is in over their head with debt, there are programs to help you get a fresh financial start.
Contact the Law Offices of John T. Orcutt to schedule a free Wilmington bankruptcy consultation at our new location in the historic district. Call +1-919-646-2654 now for a free appointment at one of our locations in Raleigh, Durham, Fayetteville, Wilson, Greensboro, Garner or Wilmington.
Resources:
List of film and TV projects filmed in North Carolina