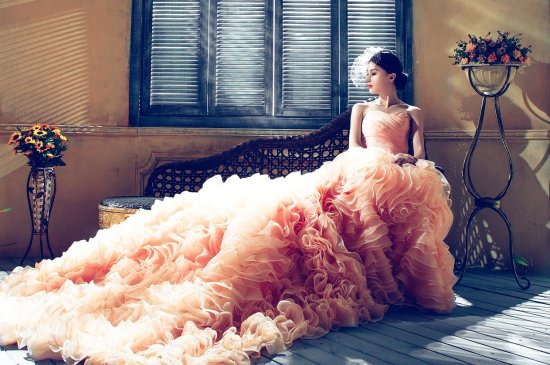 Bridal shop bankruptcy may doom Greensboro bride's big days
Image Source: PixaBay.com
If you're a Greensboro bride gearing up for an imminent wedding, a new corporate bankruptcy filing could impact your big day. Alfred Angelo Bridal filed for Chapter 7 liquidation bankruptcy this week, and that means anyone with a dress on order from the Delray Beach, Florida bridal firm needs to contact their bridal shop and may need to make backup plans for a gown. Here's what you need to know.
What Is Alfred Angelo Bridal?
Alfred Angelo was in business for more than 80 years and offered bridal gowns that could be chosen from a catalog of designs but that were made to order for each bride. Alfred Angelo Bridal was a featured gown line in more than 1,400 stores across the country and also had 60 of its own branded signature stores. In Greensboro and greater North Carolina, Alfred Angelo designs were sold at almost 20 bridal retailers including:
The Dressing Room of Wilmington
The Bridal Lounge
Signature Brides
Pam's Unique Boutique
Mothers of the Bride and Special Occasion
Lucy's Bridal
Joy's Bridal
Hope's Bridal Boutique
Eman Fashion
Classic
Carolina Bridal World
Carley's So Sweet Pageant Boutique
Bruce's Bridal
Bridal Boutiques of NC
Bedazzled Bridal
Concord Wedding Center
Brideside
AVA Formals
The Wedding Elf Boutique
Maggi Bridal
What Happened to Alfred Angelo Bridal? 
Out of the blue this week, the Alfred Angelo company filed Chapter 7 bankruptcy in West Palm Beach bankruptcy court. It was a liquidation bankruptcy meaning it's going out of business for good. When the news came out, brides and bridal shops across the country panicked because this closure meant that many gowns that were bought and paid for would not be delivered.
If your Greensboro wedding is coming up soon and you ordered an Alfred Angelo gown through a local bridal shop, it's time to get on the phone to the store to find out what can be done to get you to the church on time. A lawyer repping Alfred Angelo said they would work with the bankruptcy Trustee to get bridal dresses held at the signature stores released to brides as soon as possible.
The law firm representing the bridal company in its bankruptcy has already heard from more than 3,000 alarmed brides worried that their wedding will be wrecked by this untimely business closure. There are more than a million dollars' worth of wedding gowns in transit from China intended for eager American brides, but it's not clear year whether the bankruptcy trustee will release all of the dresses.
Chapter 7 Bankruptcy Is the End of Alfred Angelo 
Sometimes, business bankruptcy can be involuntary when creditors that aren't being paid ask the court to force the business into liquidation so they can try to recover some of what is owed. But in the case of Alfred Angelo, the Chapter 7 filing was voluntary, which means they recognized they couldn't stay in business and needed to shut down operations.
The company listed just $50k in assets but owe more than $50 million to an asset management company and close to $5 million to a credit card processor. Also, their attorney anticipates more claims from the Chinese dress manufacturers that sewed all of their designs. If you're a Greensboro bride that ordered an Alfred Angelo creation, your wedding might be affected.
The bridal company released a public statement this week on their Chapter7 writing that, "all stores and wholesalers are closed" and advising customer with outstanding orders to contact the Chapter 7 bankruptcy trustee for status on their gown. They provided the email address alfredangelo at mjstrustee dot com and promised updates on their website as they become available.
Alfred Angelo Bridal closed their official statement with, "We apologize for the inconvenience and hardship resulting from this event. We appreciate your patience. Thank you."
What Happens If Your Ordered from Alfred Angelo Bridal? 
It's important to note that even if you paid for your gown, you might not get it and quite possibly will never see that cash again. In business bankruptcy, priority claims are paid out starting with employee wages and then go to creditors that have liens on company assets, such as buildings and equipment. Customers are at the bottom of the bankruptcy heap.
Because Alfred Angelo Bridal had just $50k in assets, that means there's almost nothing to cover debts. If your gown has already been shipped or is in a store, you might get it. Otherwise, if you're a Greensboro bride who paid for your dress recently and it hasn't been produced and shipped, you might never see the dress or your hard-earned dollars in the form of a refund.
Check back often with our blog for more bankruptcy updates. If you're deep in debt and looking for relief, contact the Law Offices of John T. Orcutt for a free Greensboro bankruptcy consultation. Call +1-919-646-2654 for a free appointment at one of our locations in Raleigh, Durham, Fayetteville, Wilson, Greensboro, Garner or Wilmington.